Review
Oracle Stream Analytics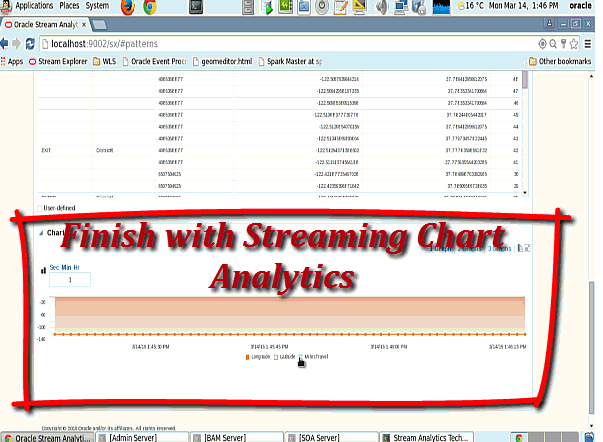 Overview
Oracle Stream Analytics empowers Business (any non-technical) audience in any industry, to create and implement rich Fast Data solutions embracing real time, instant insight encompassing SOA infrastructures, Big Data and the Internet-of-Things
Big Data Streaming Analytics
Small (<50 employees), Medium (50 to 1000 Enterprise (>1001 employees)
Oracle Stream Analytics is a powerful tool that helps businesses gain the right information or data from various sources that are beneficial to the organization. Its data streaming provides real time data insights that are crucial when making decisions within the business that would affect current and future connections with leads. Oracle Stream Analytics empowers users in organizations from any form of industry to create and implement fast data solutions in real time and instant insight encompassing SOA infrastructures, Big Data and the Internet of Things IoT. Oracle Stream Analytics enables fast data that requires extracting the value from highly dynamic and strategic information. This will require faster processing to ensure immediate action is taken as quickly as possible.
Oracle Stream Analytics features Visual GEOProcessing with GEOFence relationship structural analysis. It provides a compelling mixture easy to use visual façade to create and modify real time streamed events that leads to managing data and executing proper solutions.
Oracle Stream Analytics lets the company create new data applications in less time rather than doing it in days or weeks. Its friendly interface lets the users understand the process quickly without the need to have special set of skills. Get real time insight from different sources and big volume of data including mobile devices as they happen. Set alerts for situations that require immediate attention be it beneficial to the business or those that may poses risks or threat such as fraudulent activities to the company and be able to proactively respond.