Oracle iPaaS portfolio integration across cloud, mobile and IoT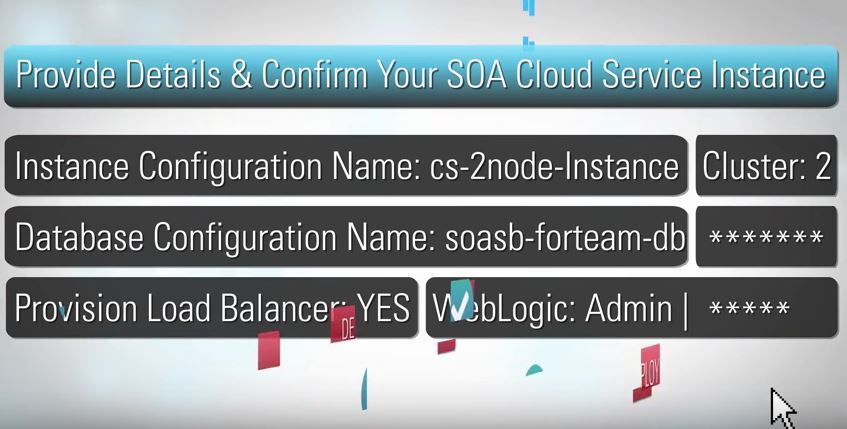 Oracle iPaaS portfolio integration across cloud, mobile and IoT: Oracle SOA Cloud Service and Oracle API Manager Cloud Service, provides, a comprehensive suite of integration services that enable users to quickly integrate on-premises and cloud applications. Oracle SOA Cloud Service is a comprehensive and unified cloud-based integration platform that is built for developers' diverse requirements. It provides easy provisioning, simplified management, automated upgrades and the ability to easily scale out, enabling users to quickly develop and deploy APIs and integration projects to deliver innovative services faster. It supports hybrid integration with its deployment portability feature, enabling customers to easily migrate their integration platform from the cloud to on-premises and back again to support changing business requirements. The portability feature is ideal for organizations that want to move their integration workloads to the cloud, do dev/test in the cloud, but deploy production on-premises, as well as in instances of regulatory compliance changes where an application deployed in the cloud needs to move on-premises.
Agility is key to surviving and thriving in today's business environment. While organizations need to quickly build or mobile-enable existing applications, integrate with the cloud, and connect IoT devices to existing systems to stay competitive, the complexity and scale of new applications is unprecedented. Organizations are increasingly emphasizing REST- and SOAP-based APIs as a strategy to mitigate this risk. Oracle API Manager Cloud Service enables developers to create new custom APIs and expose them to internal or external consumers in a secure way to help develop innovative offerings for end users.
"IT teams are challenged with long lead times required to provision an integration platform, which often has inflexible capacity, expensive manual infrastructure management, and time consuming maintenance activities that significantly slow the speed of innovation," said Amit Zavery, senior vice president of Oracle Cloud Platform. "The Oracle SOA Cloud and Oracle API Manager Cloud services enable our customers to provision integration and API management platforms for developers quickly and simplify administrative steps so they can accelerate innovation."
The Oracle Cloud Platform for Integration portfolio provides a range of integration services developed for specific users that help simplify and accelerate integration of cloud and on-premises applications. With its simple, intuitive application integration service, Oracle Integration Cloud is ideal for Applications IT and LOBs integrating SaaS applications. On the other end of the spectrum, Oracle SOA Cloud was designed for integration developers and provides a full integration platform with fine-grained control and ability to support various use cases, including dev/test, lift and shift, etc. The portfolio includes Oracle SOA Cloud Service, Oracle Integration Cloud Service, and Oracle API Manager Cloud Service.