Review
Oracle Data Cloud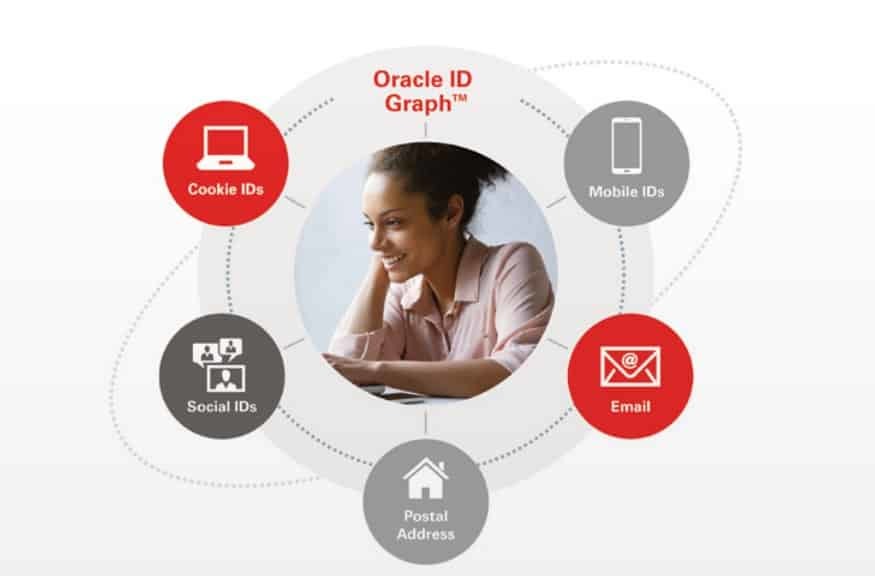 Overview
Oracle Data Cloud enables to use data to inform and measure business decisions and do it by providing Data as a Service, or DaaS, to help to create unprecedented levels of connection to customers across channels and devices.
Customer Intelligence Platform
• Third party data audiences
• OnRamp data onboarding
• Campaign measurements and insights
Small (<50 employees), Medium (50 to 1000 Enterprise (>1001 employees)
What is best?
• Third party data audiences
• OnRamp data onboarding
• Campaign measurements and insights
Oracle data cloud is a complete integrated cloud which offers services across software as a service, platform as a service and infrastructure as a service. Oracle data cloud simply helps organizations increase business agility.
Through Oracle third party data audiences businesses have insightful and actionable ways to reach consumers across all their devices and channels. Oracle third party enables businesses make deeper and meaningful connections to their audiences. Oracle data cloud increases customer experience by combining the best prebuilt and custom online and offline data solutions.
Oracle data cloud audiences facilitates understanding of how consumers in the CRM interact across the web. This is a prebuilt and custom online solution. Oracle data cloud also enables businesses to reach in market and market to their socially active consumers and brand advocates.
With Oracle data audiences, businesses are able to reach hard to find users who have specific interest or who look like your best customers with best in class modeling. Businesses with branded audiences will also receive insightful and actionable ways to reach their audiences and improve their customer experience level through Oracle's BlueKai Marketplace.
The Oracle's BlueKai Marketplace facilitates access to 50 market leading, branding data providers in seven key vertical markets. Oracle branded audiences facilitates targeting of customers using behavioral, demographic, lifestyle, interest, mobile signals and in-market. The Oracle BlueKai Marketplace also enable businesses understand how consumers in your CRM interact across the web, power lower-funnel campaigns with precision targeting at scale, reach past online purchasers and drive awareness with interest and demographic data scale.
You may like to read: Top Customer Intelligence Platforms