Oracle Data Cloud to Accelerate Hiring of Data and Cloud Engineers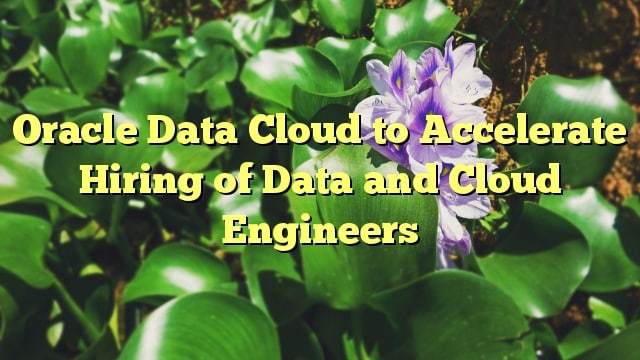 Oracle is hosting a HackerX event at the former Datalogix headquarters in Westminster, Colorado where local engineers can learn how Oracle is helping create the new and transformational Data-as-a-Service (DaaS) category. Datalogix was acquired by Oracle in early 2015 to bolster the company's DaaS services.
The event kicks off recruiting efforts for the Oracle Data Cloud to support its growth going forward, as the company plans to hire more than 50 engineers in the next 6 months to bolster and build its growing portfolio of Data-as-a-Service offerings. Engineers can learn more about Oracle's DaaS efforts, explore employment opportunities within the Oracle Data Cloud team, and meet former Datalogix executives who are now part of the Oracle team.
"The Oracle Data Cloud combines the best of start-up culture with the opportunities and impact that come from working for one of the industry's iconic companies," said Eric Roza, senior vice president, Oracle Data Cloud. "We have been given the mandate to create an entirely new industry – Data as a Service – with the resources, infrastructure, and support that only a large company can provide. We are looking for talented, hungry engineers who want to help us transform the world's data landscape, and we look forward to meeting many of them at HackerX."
Engineers who join Oracle Data Cloud will be part of a team creating innovative and groundbreaking data-driven solutions for marketing, sales and customer intelligence.