Review
Oracle Bigdata Analytics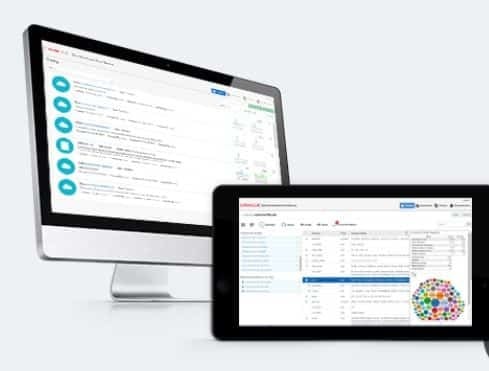 Overview
Oracle Bigdata Analytics is a comprehensive data management layer enables you to work with all data types and technologies. Seamlessly integrate big data with your existing data, applications, and reports.
Application Development and Systems Integration
SQL Cloud Service
Oracle Big Data Discovery
Oracle R Advanced Analytics for Hadoop
Business Intelligence Cloud Service
Data Visualization Cloud Service
Oracle Data Visualization Cloud Service US$75.00/Month
For other Oracle Products, visit website
Small (<50 employees), Medium (50 to 1000 Enterprise (>1001 employees)
Oracle Bigdata Analytics helps enterprises manage their organizations when it comes to the increasing amount of data that the world has to offer. Being able to create data strategy and approach is what Oracle Bigdata Analytics aims to provide their users. The program includes the ability to leverage the benefits of big data in the cloud, extend scalability, reliability, and resiliency across the entire environment and protect investments and skills in the era of big data and cloud.Oracle Bigdata Analytics provides solutions for business, industry and technology. Oracle's business data solutions address a range of customer needs including business analytics, customer experience, fast data, and social cloud solutions to enable innovation, increase operational efficiency, and simplify IT. it also provides consistent, personalized, omnichannel customer experiences across marketing, sales, and service. Visualize and predict behavior with big data outside and inside the organization better to improve next-best offers and actions in real-time.Oracle's big data industry solutions address the growing demand for a unified architecture of integration, management, analytics, and applications to meet the unique business requirements of each industry. Users can rapidly deploy and monetize their digital lifestyle services, create first-rate customer experiences with geospatial insight, and streamline their operations.Oracle's technology solutions are designed to address complex application and systems integration requirements across diverse enterprise environments. With solutions for cloud computing, security, and consolidation, Oracle can help enterprises advance their technology infrastructure with solutions that are integrated from applications to disk. This also allows the enterprise to easily create and deliver engaging user experiences for the enterprise on one secure platform, for any device, on any application. Create efficiency and scale for processing high-velocity, high-volume events and transactions.