Review
OQLIS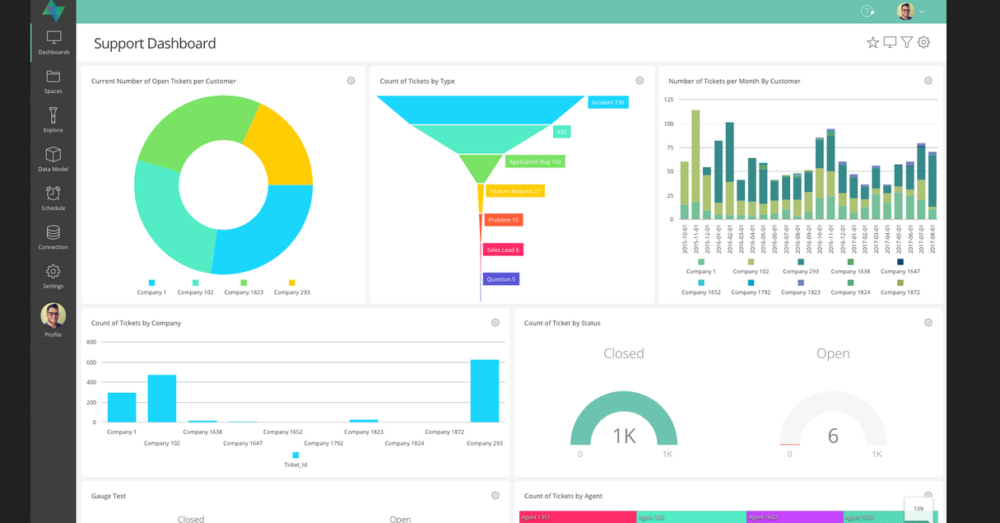 Overview
OQLIS makes it easy to quickly visualise your data without losing any of the detail, at its heart OQLIS is an analytics technology built into a web app, you can build your organisation a completely tailored experience, hosted in the cloud, its accessible through the web, mobile device or embedded into a custom application
Business Intelligence Software
•Database intellisense.
•Drag and drop explore.
•Multiple chart types.
•Embedded visualizations.
•LITE: $275/ Month
•STANDARD: $550/ Month
Small (<50 employees), Medium (50 to 1000 Enterprise (>1001 employees)
What is best?
•Advanced dashboard filtering.
•Browser based UI.
•Speak database language.
•Smart query cache.
•Direct data connections.
What are the benefits?
•Easy User Management Enterprise wide
•Control Access to Data through Role Based Security
•User based Pre-filtering for Data Access
•Tokenised Access to External Databases
OQLIS makes it easy to quickly visualise the data without losing any of the detail, at its heart OQLIS is an analytics technology built into a web app, the user can build your organisation a completely tailored experience, hosted in the cloud, its accessible through the web, mobile device or embedded into a custom application. OQLIS executes in database, therefore we do not move subsets of data, so the user can access data quickly and using own infrastructure.
OQLIS has Browser Based UI which is simple, elegant, HTML5-based search interface that offers search suggestions when the user types and creates results, visualisations and summaries instantly. It has a Speak Database Language used for building data models from SQL allows technical users to leverage existing queries and knowledge to build reusable views for other users to explore.
With a smart query cache built in, it reduces the workload on the database server allowing multiple users to access the same data instantaneously. With direct access to the database there is no need to move or migrate data. All connections can revalidated and audited from inside the system.
The OQLIS web site is protected by 256-bit encryption and secure Https authentication. OQLIS accesses the database with a read only user that is created by the customers' database custodian, and can be removed at any time. A single IP address is registered on port 1433 of a customer's firewall, to ensure that only OQLIS server can connect using a read only user on the database.
The customer designated administrator assigns security rights to all users that log onto the system, this includes the rights to view and change any reports within the system. NO users can alter data. The customer database architect is responsible for creating query structures for database explore functionality and assigning these rows and tables within the database to the authorised stakeholders.
You may like to read: Open Source, Free and Top Dashboard Software and How to Select the Best Dashboard Software for Your Business
OQLIS ScreenShots