Review
Opera Solutions Bigdata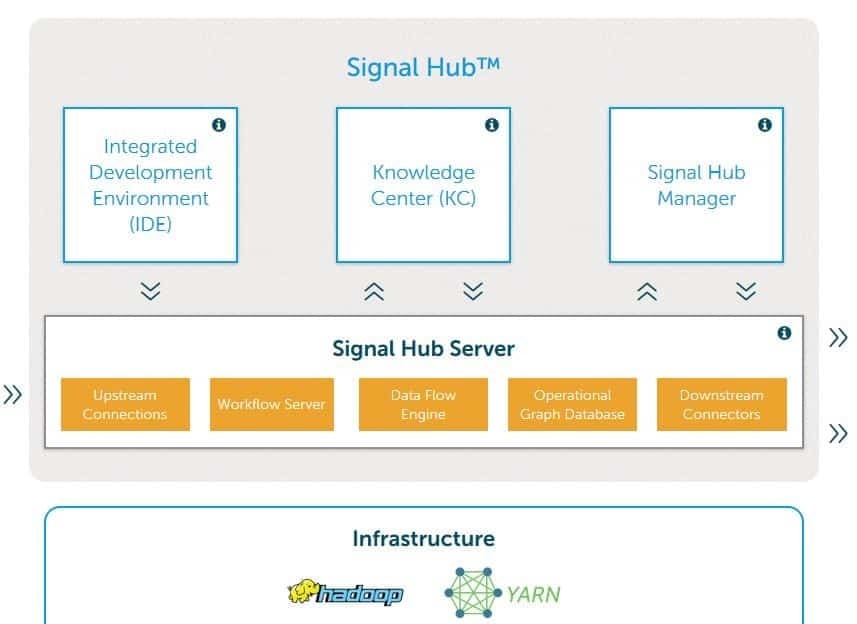 Overview
Opera Solutions Bigdata provides a platform approach to advanced analytics not only helps find the "Signal within the noise," it also helps the business extract it and put it to work faster, at scale, and sustainably.
Data Ingestion
Modeling Tools Plug-in
External Code Integration & Augmentation
Visualization Tools
External APIs
Third-Party Data Enrichment
Small (<50 employees), Medium (50 to 1000 Enterprise (>1001 employees)
Opera Solutions Bigdata allows its users to transform Big Data analytics into a scalable operating capability to maximize the value of their data assets. Opera Solutions Bigdata's Signal Hub is an end-to-end Big Data analytics platform for large enterprises. It accelerates the process of extracting insights and intelligence from large volumes of data, including data of different types and in different formats.
Signal Hub delivers unique value to data scientists and analytics professionals by compressing analytic development time and promoting understanding and reusability of existing analytic components, allowing organizations to more effectively meet the growing demand for usable Big Data insights across all business functions and employee levels.Some of the features include Ingests data (structured, unstructured, semi-structured) from myriad internal and external sources, prepares data with automated workflows that accelerate data intake, perform initial quality checks, automatically profile data, cleanse and normalize data, and perform ETLT in a flexible manner and generates descriptive Signals via the Signal API, which enables the aggregation, analysis, and manipulation of data. Opera Solutions Bigdata generates predictive Signals via a wide range of analytic techniques, including those involving deep-learning neural networks. It also supports easy discovery, exploration, and use of Signals via a powerful and flexible semantic layer that feeds an intuitive, interactive Signal management system while also allowing analytic components and Signals to be used multiple times across use cases and organizational entities within the business, eliminating time-consuming and repetitive data preparation activities. Using Opera Solutions Bigdata allows its users to delivers analytic intelligence via Web service APIs or batch transfer directly into execution systems and enterprise application systems as well as enables an end-to-end business process for testing and learning within a closed-loop IT environment.