Review
OpenText MBPM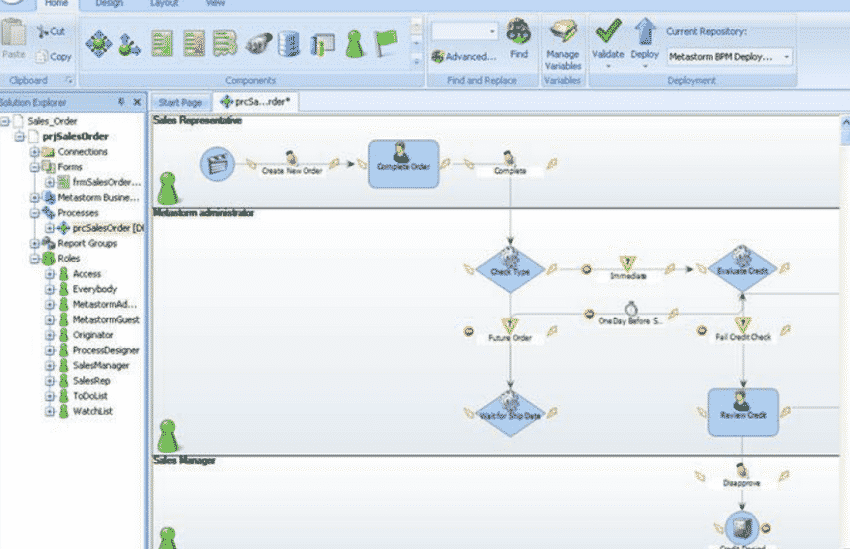 Overview
OpenText's MBPM (formerly Metastorm BPM) delivers the insight, power and agility you need to make your vision for business improvement a reality.
Business Process Management Software
The ability to leverage models and process analysis in OpenText ProVision directly into OpenText MBPM for automation
Powerful user interface design
The high degree of scalability for the deployment of multiple processes, and support for clustering and load balancing across servers
Intuitive process-building programming language and powerful systems integration Wizard
A pre-populated and extensible library of service functions support for Microsoft development tools
Small (<50 employees), Medium (50 to 1000 Enterprise (>1001 employees)
OpenText MBPM (formerly Metastorm BPM) delivers the insight, power and agility that its users need to make their vision for business improvement a reality. The software assists companies to respond to increasing competitive pressures, regulatory changes, and customer demands, therefore increasing their effectiveness. OpenText MBPM provides its users with Business Process Analysis functions through which they can interface with a more agile, intelligent business process platform that integrates the underlying applications and information.
Users are also provided with improved business insight across process execution. In addition, users are able to design processes rapidly and deliver competitive differentiation without the constraints imposed by legacy systems. OpenText MBPM also enables users to take advantage of personalized user experiences that offer the latest social, mobile, and cloud based technologies.
OpenText MBPM has the ability to integrate various software applications that a company is running with the human tasks that support them in order to have a complete overview of process parameters and control exceptions. Furthermore, a combination of OpenText MBPM and other OpenText solutions like OpenText ProVision can help a company to gain a high degree of control over its most sensitive and critical business processes and a single process layer that ties together its various applications with the human-centric tasks they support.
By incorporating OpenText MBPM into its business processes, a company can have an easy to use tool that significantly decreases processing times. OpenText MBPM also provides an efficient mechanism for implementing notifications and alerts based on the business rules currently enforced. At the same time, OpenText MBPM facilitates the opportunity to update current business rules and to develop a notification system.