Review
OfficeReports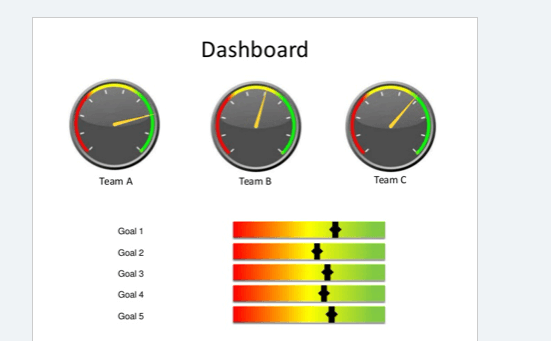 Overview
OfficeReports is a tabulation and charting solution for market research surveys that you use within Microsoft Office. It lets you analyse, report and create presentations in a simple, unified way within the tools you are most familiar with.
Business Intelligence Software
•Link an Excel range to a native PowerPoint Table, Chart or Shape
•Links the content of the range
•Optionally, link the font and/or the background color
•Automatically use logos instead of texts
•Observations, Percent
•Base, Total, Mean and Std. deviation
•Analytics $125
•Analytics Pro $179
•Automation $229
Small (<50 employees), Medium (50 to 1000 Enterprise (>1001 employees)
https://www.officereports.com/
What is best?
•Gridcharts with observations, percent or mean
•Benchmarking
•View data in a grid (like Excel)
•Filter data for better overview
•Sort data for better overview
What are the benefits?
•Insert many tables and charts in one step
•Create new table/chart using settings from the last defined one
•Just Copy and Paste a table/chart and edit it.
•Define benchmark variables
•Calculate respondent weights. OfficeReports uses RIM weighting, and can weight over many dimensions
•Weight tables/charts using weights calculated by OfficeReports or a numeric variable
OfficeReports Analytics imports raw data from SPSS, Excel and Triple-S, and creates crosstabs with all the basic statistics needed directly in Excel. OfficeReports Link is a menu in PowerPoint which links the contents, fonts and colors from Excel ranges to PowerPoint tables, charts and shapes and makes 'Conditional Formatting in PowerPoint' possible.
OfficeReports Analytics adds features to Microsoft Excel and PowerPoint, which simplifies the analysis and reporting of survey data. Features in Excel add all the needed features from external cross-tab tools. It allows adding and analyzing survey data in Excel, creating all the cross-tabs, banner tables and charts needed for reporting.OfficeReports Link data from Excel to PowerPoint and keep any type of infographic in PowerPoint updated as the data in Excel changes.
Both products together adds simplifies the process from survey data to final reports in Microsoft Office.Once user has defined his "layout definitions", they will be available for all users, and for all presentations and documents.
Once user is ready defining a chart, he can just copy and paste it. He can edit the copy, select another variable, and he is ready with the next chart or crosstab, with no need to define all options again. In addition, user can copy a complete PowerPoint slide, and reuse it for reporting other variables.OfficeReports embeds the data into the presentations and documents and user can just email his report to team members, and they can continue his work.
You may like to read: How to Select the Best Business Intelligence Software for Your Business and Top Excel based Business Intelligence Software
OfficeReports Videos