Review
Octiv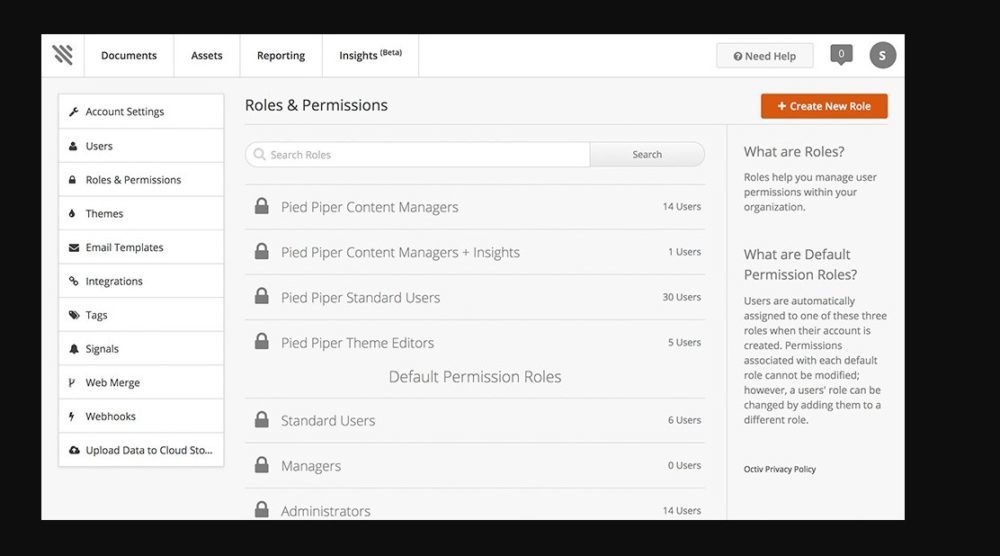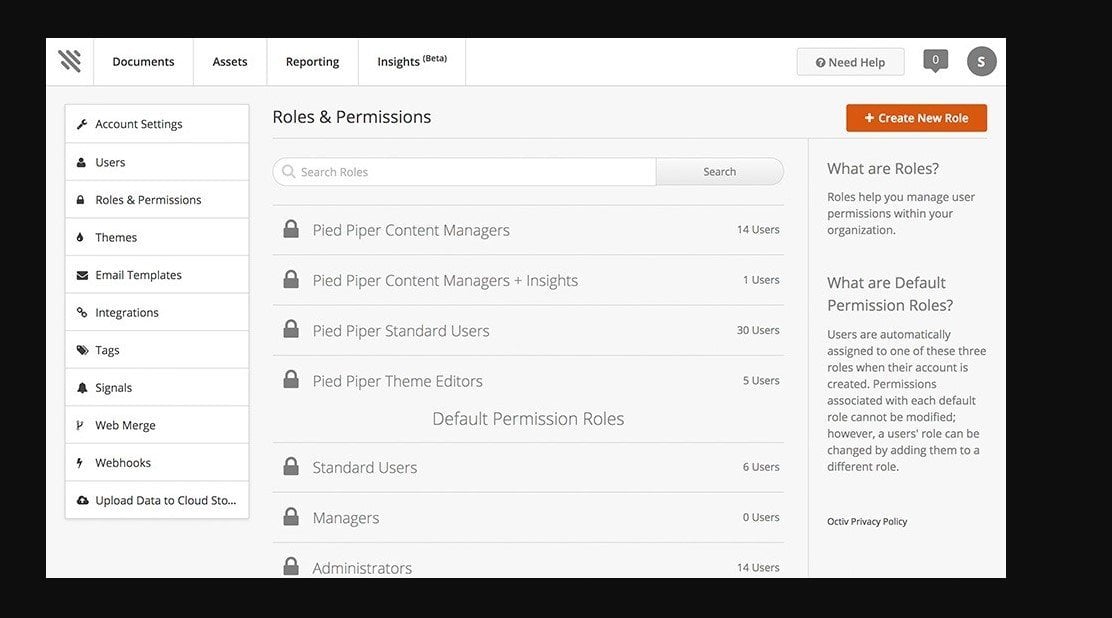 Overview
Octiv powers flexible document authoring, collaboration and publishing, streamlined document workflow automation, integrations with a range of industry applications, robust repository capabilities, and best-in-cloud technology.
Contract Lifecycle Management Software
•Mobile-First Documents
•Dynamic Templates
•Conditional Content
•Variable Data Management
•Authoring & Creation
•PDF Form Merge
•Microsoft Office Compatibility
Contact for pricing information.
Small (<50 employees), Medium (50 to 1000 employees), Enterprise (>1001 employees)
What is best?
•Variable Data Management
•Authoring & Creation
•PDF Form Merge
•Microsoft Office Compatibility
What are the benefits?
•Creating, sharing, signing, storing, analyzing and managing documents
•Speed up the document approval process by easily sharing pre-approved templates
•Store and manage unlimited documents in one centralized repository
Octiv integrates with a wide range of systems to automate the document generation workflow. Create Octiv documents from a variety of authoring environments on any device. Publish and share Octiv documents like presentations, proposals and contracts and collaborate, edit, redline and approve in real time.Most organizations have dozens of document types across a range of functional and industry applications.
Octiv workflows make it easier to edit, share, publish and execute documents.Octiv's native HTML5 templates accelerate document inception and enables integrations with dozens of source systems to automate the assembly of documents. Octiv helps to build workflows that reduce or eliminate steps to save time in document creation. Streamlined workflows remove burden from the teams, saving time and increasing productivity.
Octiv is purpose-built to allow integrations with the systems to use on a daily basis. Octiv's API enables integrations with CRM, CPQ, ERP, EFSS, ECM, ATS, HCM/HRIS or other systems where source data can populate and assemble documents. Octiv documents can be created inside of Octiv, the CRM environment or other application where users live. Integrations help streamline workflows to save time and increase productivity.Octiv integrates with multiple cloud storage services, so one can access the files without ever having to leave the Octiv platform. Store assets and documents in the Octiv repository, or leverage the current file storage and content management investments. Octiv's repository enables tagging of assets revision control, WIP or finished documents for search and access.
Octiv's administration capabilities allow non-technical users to manage user permissions and user access rights. Octiv supports content in 16 languages and multiple currencies. With Octiv, marketers can manage multiple brands or control content access to user-defined work groups.
The Octiv platform is built on Amazon's AWS (Amazon Web Service). Octiv's infrastructure is a self-contained environment that includes computing, storage and database services. We are committed to updating and maintaining the Trust Services Principles (TSP) to ensure customer data is secure, available, authorized, confidential and private.
You may like to read: Top Contract Lifecycle Management Software, Top Free Contract Management Software and How to Select the Best Contract Lifecycle Management Software for Your Business