Review
Nuxeo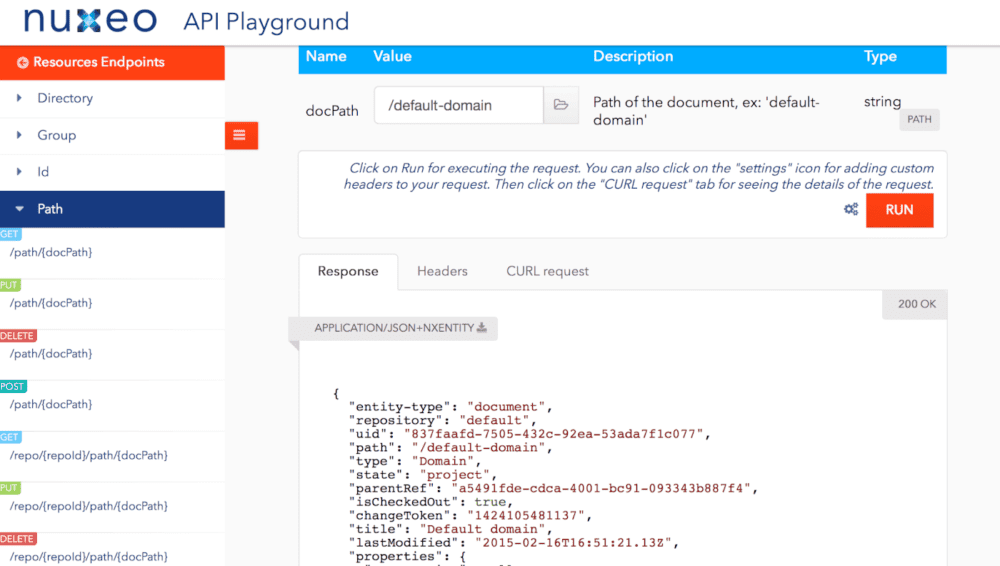 Overview
Nuxeo supports deep integration with cloud deployment infrastructures like Amazon Web Services and Azure, natively store files in AWS S3 or Azure Blobs and supports data persistence in AWS RDS and Azure SQL DB.
Digital Asset Management Software
Use rich and flexible content model
Facet the content model evolving digital system to manage the contents
Use comprehensive testing tools
Configurable platform services
Security at every level
Starts from $47000.00 per year, open-source and subscription model, and free trial contact for pricing.
Small (<50 employees), Medium (50 to 1000 Enterprise (>1001 employees)
The Nuxeo Platform supports the most demanding content-focused applications with outstanding enterprise scale and processing speed that outperforms existing systems by an order of magnitude.
Nuxeo is a hyper- scale digital asset management system that gives highly customizable and open source content management platform for business applications in the large organizations across a wide range of markets. Using open source model, the developers of this platform creates many flexible content management systems like document management, case management, and Digital asset management.
Document management system is a rich content management system and with this system, customers can smoothly arrange or design different business processes and transform their media experiences. This system also enables dynamic workflows using metadata objects. Nuxeo platform also delivers mobile content management system that shares knowledge and provides rich contents to the employees wherever they are. This platform also creates product information management solution to make and customize different product information and its applications to the markets increase the customer's interest for the products.
Nuxeo platform has Digital asset management system that can manage all the digital assets including supported media formats like images, audio, and video files, and also some embedded metadata, that needs renditions. Nuxeo platform also helps large organizations to deliver important digital assets like video games, movies, HD photos to the correct recipient with correct speed and efficiency. Digital asset management system actually a big part of the software industry and connected with other important applications.
Media asset management system also integrates and manages large volumes of media assets, including video- on-demand applications at large scale using this hyper- scale platform. Nuxeo platform gives solutions of advanced business processes using case management system because it has dynamic workflows, content storage capability, content distribution capacity and also improves time to service requests with security. So, Nuxeo delivers best resources and best services to the customers by its responsive and professional team to make their business project succeed.
You may like to read: How to Select the Best Digital Asset Management Software for Your Business and Top Free & Premium Digital Asset Management Software