Numerify applications across IT operations, project portfolio, and enterprise service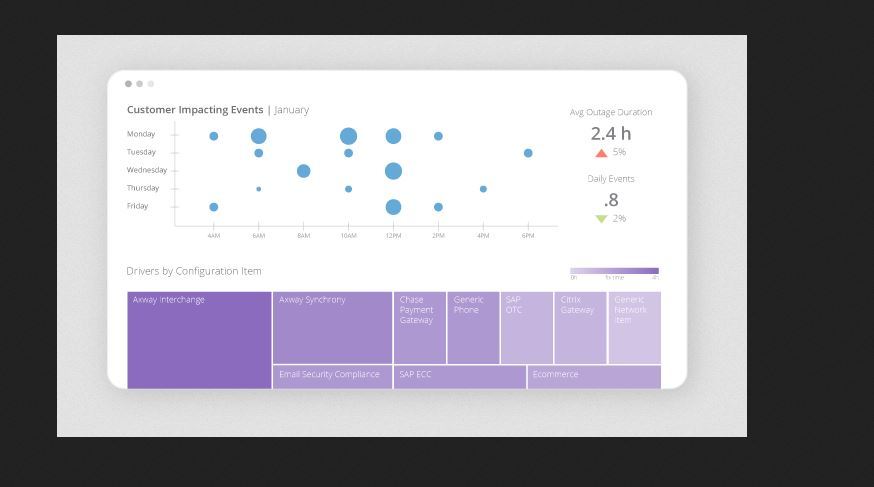 Numerify, released several new applications to expand its offerings and in addition to Numerify's existing data intelligence capabilities for service management, the suite of applications now provides analytics for project portfolio, IT operations, contact center, incident security response, customer service, HR, and enterprise service to offer IT leaders an unparalleled view of their organization.
"As IT grows increasingly complex, CIOs become more like CEOs in that they must oversee numerous operational areas of technology that are at the heart of today's digital businesses," said Gaurav Rewari, Co-Founder and CEO of Numerify. "Numerify continues to expand its suite of applications to provide insights across all facets of modern-day IT in order to help CIOs navigate this complexity and deliver a great customer experience."
With the inclusion of the latest modules, Numerify extends its footprint of in-depth analytics to address the needs of ServiceNow users beyond IT service management. Numerify's suite of applications now include analytical modules across ITSM, project management, and enterprise service, and continue to reflect the best practices and knowledge within the IT domain.
Highlights of the new applications include Operations analytics to ensure application health: The application enables operations leaders to easily monitor application stability so their team can focus on innovating through rapid updates, releases, and deployment of successful projects. With operations analytics, users can monitor changes and outages, drill into the root cause of incidents, and predict service disruptions through spikes in incident volume.
Project portfolio analytics to control resources: The application allows project managers to leverage analytics to better monitor their project delivery and communicate effectively with business sponsors. With detailed project analytics, managers can regulate risks, time, and investment overruns on key projects with business impacts.
Enterprise service analytics to streamline service demands: The application empowers IT leaders to drive process efficiencies and productivity improvements across the organization's contact center, incident security response, customer service, and HR service and facilities. As a result, managers gain a more comprehensive view of their enterprise services to deliver maximum value from their investments.
Numerify is a provider of IT business analytics applications to leading organizations that have embraced cloud-based IT services, assets, projects, and finance systems. The pre-built analytic solutions integrate data across IT sources as well as call center, HR, and finance systems. Numerify's cloud applications rapidly deliver precise insights that help IT organizations lower costs, increase delivery speed, and dramatically improve service levels.