Review
Novatus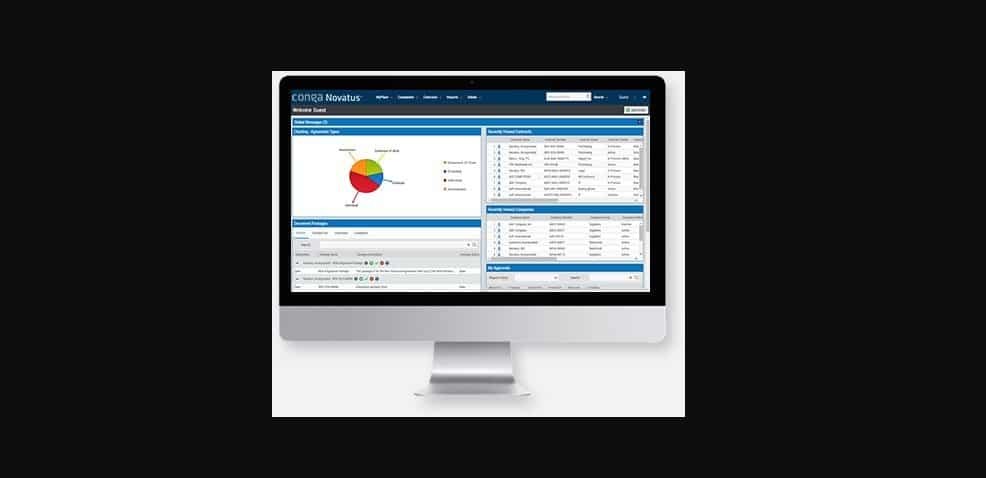 Overview
Conga Novatus provides users with the ability to satisfy a wide range of contract management requirements across unlimited use cases while supporting specific business needs.
Contract Lifecycle Management Software
eSigning
Browser-based configurability
Based on the cloud
Reports in Excel, PDF and HTML
Available in 7 languages
Out of the box Integrations
Data Migration
Tracking interactions
User customization for each user's access
OCR applied to ever PDF file
Hierarchical tree view
Approval workflow
Event alerts
SaaS (Software as a Service)
Can request a demo
Contact for a Free Trial
Contact for pricing
Small (<50 employees), Medium (50 to 1000 Enterprise (>1001 employees)
Conga Novatus is a mobile-friendly and based-on-the-cloud contract management solution of the Conga enterprise, that administers the contract lifecycle overall. It foolowas the SaaS (Software as a Service) licensing and delivery model.
Their innovative system allows contract creation using company standard agreements, negotiating in a secure environment, comparing revisions, routing tasks to the appropriate parties, tracking interactions and cycle times, electronically signing agreements, searching and reporting on text-based documents. The software is available in 7 languages (English, French, Spanish, German, Dutch, Portuguese Brazil, and Simplified Chinese), making it globally transcendent.
Moreover, roles and permission levels dictate access rights for each user, which increases the support for enterprise organization; the mobile-friendly facet allows users to work whenever wherever, which increases their productivity and their communication; and the easy-to-navigate functions organizing each contract agreement type by a clear hierarchical tree fastens the process of findability.
Once every contract is uploaded into the system, OCR is applied. All activity is tracked and all revisions are stored in the Novatus system, making it easy to return to them when they are needed, and they can be stored in three different formats, Excel, PDF and HTML. Also, one of the main features is the strong support the company gives to its user.
It is really simple for the users to introduce themselves into the logic of the system as Conga provides training for them and has a 24/7/365 helpdesk available for critical issues, and another helpdesk for general issues available Monday through Friday 4:00am to 8:00pm EST/EDT (9:00am to 1:00am UTC). In addition, it includes out-of-the-box Integrations which are Salesforce, DocuSign, Adobe Sign, SSO, Supplier, Analytics Registration, and Negotiation Portal and additional integrations, which are CPQ, CRM, and ERP systems.
You may like to read: Top Contract Lifecycle Management Software, Top Free Contract Management Software and How to Select the Best Contract Lifecycle Management Software for Your Business