Review
Novamind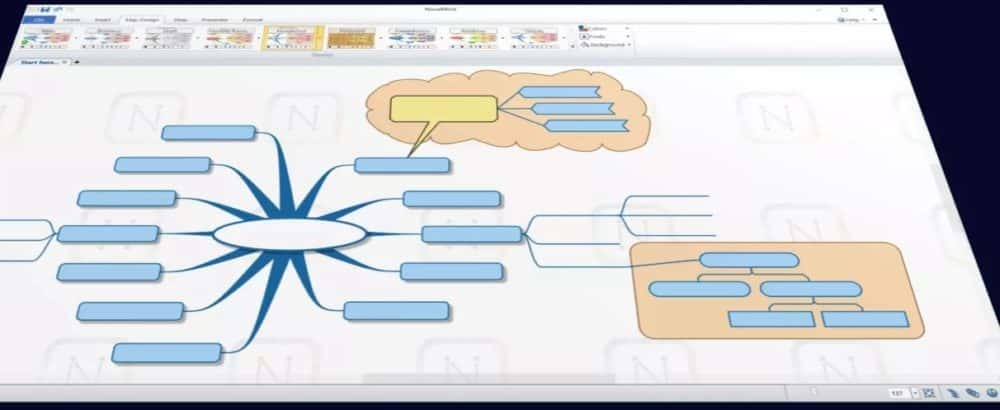 Overview
Novamind enables you to quickly organize your ideas and thoughts by putting them in an interactive visual map.
• Sophisticated and approachable
• Quick and elegant
• Easy to organize
• Looks matter
• Effortless presentation
Small (<50 employees), Medium (50 to 1000 Enterprise (>1001 employees)
What is best?
• Sophisticated and approachable
• Quick and elegant
• Easy to organize
• Looks matter
NovaMind is a mind-mapping software which helps users visualize and organize ideas for their business through brainstorming and creative development to organize, remember, communicate and implement ideas.
NovaMind offers features such as NovaMind Connect, NovaMind toolbar, Quartz animation, templates, themes, an upgraded graphics library, task management features, and a presentation mode. NovaMind Connect is similar to YouTube and other sharing sites where users post their mind maps, and others in the community can rate and comment on them and where visitors to the site can view the posted mind maps, and registered users can download files in NovaMind, JPEG, or PDF format.
NovaMind Connect uploaded documents are parsed and re-assembled for the site so if a document uses a font that is not available on the server, a new one will be substituted and NovaMind's upload process alerts the user when font substitution has occurred so if there were a list of supported fonts available, users would not have to find this out through trial and error.
NovaMind Connect supports over 600 fonts, including those included with Mac OS X, Microsoft Office, and Adobe CS3. NovaMind retains the polish of previous versions where tools for customizing the user's mind map are abundant and deep so many palettes can be docked to the working window or dragged out to float independently with its individual palettes collapsible to just a title bar, or removed all together.
NovaMind provides a good selection of traditional clip art and small graphics called adornments and most of the graphics are cartoonish like pseudo-3-D look which is popular with icon designers. NovaMind offers several screencast-style tutorial videos, good documentation, and, on the company Web site, community support forums for user support.
You may like to read: Top Open Source and Free BPM Tools and How to Select the Best Business Process Management (BPM) Software for Your Business