Review
Ning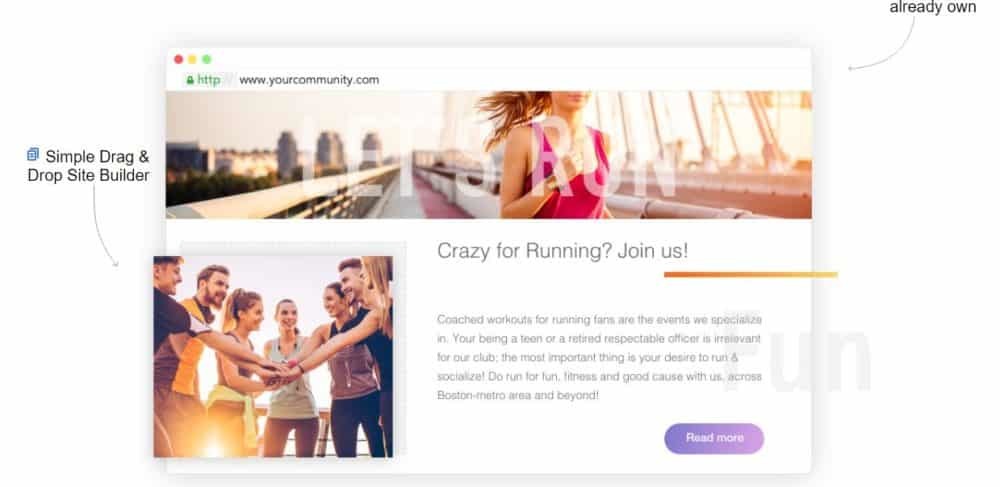 Overview
Ning empowers you to take control of your social strategy. With Ning you can build upon your successful Facebook and other social presence to gather your strongest and most loyal advocates and enthusiasts into a community of your own.
Online Community Management Software
•Use of custom domain
•Custom CSS and JavaScript
•Email Broadcast capability
•Anti-spam Protection
•Granular Content Modulation
Contact for pricing information.
Small (<50 employees), Medium (50 to 1000 Enterprise (>1001 employees)
What is best?
•Use of custom domain
•Custom CSS and JavaScript
•Email Broadcast capability
•Anti-spam Protection
•Granular Content Modulation
Ning is a social networking platform for building and managing an active community. Ning builder is aimed at promoting company brand, members, and control.
On this platform, rules can be set up based on a user's laid out specification, and rules that do not conform to a company's vision are truncated.Ning's scalable hosted social networking platform offers tools and expertise needed to successfully publish and connect with social network– all in one place, Ning is powerful, affordable and easy to manage.With Ning new beautiful and captivating websites can be designed from scratch.
Ning takes away the frustration of constantly working with ancient styles and designs; Ning is absolutely customizable. Ning allows her users to use custom CSS and JavaScript.Ning helps to create a really great social networking avenue for businesses to establish a solid online presence. Growing an online community with having to bend to stiff unfavorable rules haves been made possible with Ning.
One can simply set up their own rules and effect the change they desire to implement.Ning grants clients the opportunity to build a community with actual real members, build a website user's look and feel, engage fans and empower supporters – an effect that is bound to maximize profit.Ning features a responsive design that using HTML5 which is supported by most browsers;
Ning works flawlessly on various devices: Desktop, Tablet, Smartphone, etcNing's scalable hosted social networking platform allows the integration of YouTube and Vimeo on social channels pages. On Ning, registered members can choose to sign-in using facebook, Twitter, Google, Linkedin and other prominent media accounts.