Review
NextReports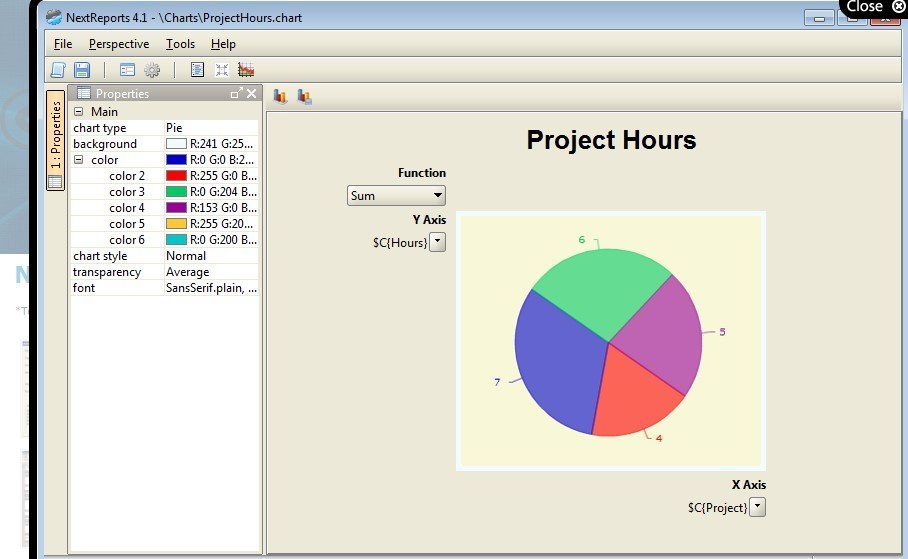 Overview
NextReports Designer is an application able to design in-grid reports, using connections to most popular databases like Oracle, MySql, MSSQL, PostgreSQL, Firebird and Derby. NextReports Designer has an intuitive interface that makes report creation a quick and easy task.
Business Intelligence Open Source
• in-spreadsheet design
• export a report in a supported output format
• Reveal insights by sorting, filtering and grouping your data
• Extract data without writing a single line of SQL code
• Share your findings with your colleagues and collaborators
• Store your data locally for blazing fast access
• Schedule your analysis to get fresh data whenever needed
• Take snapshots of your results for later use
• Simplify distribution of scheduled reports
• Schedule parameterized reports in a single job
• Save time spent on scheduling
• Reveal permissions on entities for specific users or groups
• See audit details on ran reports and their results
• Show lists with all entities of a specific type
• Export your information in XLS files
Small (<50 employees), Medium (50 to 1000 Enterprise (>1001 employees)
NextReports offers a designer, an engine and a server. NextReports Designer is a FREE TO USE AdHoc Query and Reporting software that promotes simple, fast and powerful report creation, which runs on any operating system that supports Java 1.7. By employing unique features, like in-spreadsheet design, Next Reports Designer aims to speed up reporting tasks. Forget about bloated and complex tools; reporting can now be done in minutes instead of hours.
While NextReports Engine is a lightweight (513 k) java reporting engine that could be embedded in any application or used on their own. Users can download a Demo integration archive (contains the demo java code, all jar dependcies, nextreports engine library, nextreports engine javadoc). It enables users to export a report in a supported output format : HTML, EXCEL, EXCELX, PDF, DOCX, RTF, CSV, TSV, TXT, XML and run a chart as image or as a flash in a browser.
And NextReports Server allows users to schedule NextReports and Jasper reports and to automatically deliver reports via E-mail, FTP, SSH, Windows Share, WebDAV in most popular file formats (HTML, EXCEL, PDF, etc) or in real time dashboards. In user applications, running reports generated from NextReports Designer is a very simple process to implement.
The Analysis module is a new feature in NextReports Server that helps users easily analyse data generated by a NextReports report, without being connected to the original data source. Reports that have a parameter (with single-selection and a source) can be scheduled to run for every value of that parameter. Each report from the multitude of generated reports can be sent by mail to their corresponding recipients. The Audit module can provide information on entities with specific rights for a user or group, show reports ran on a specific period of time and show lists with entities of a specific type.