Review
Newgen Provider Contract Manager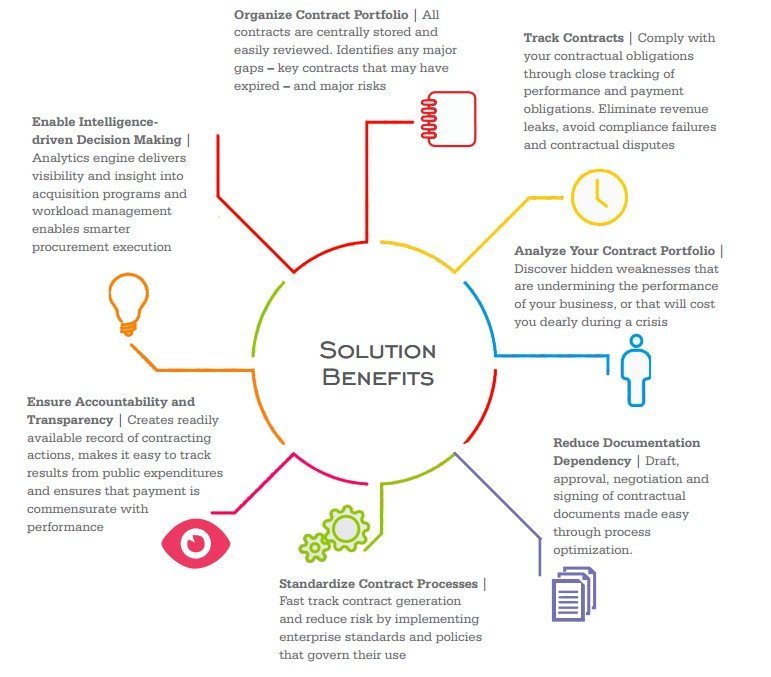 Overview
Newgen Contract Management solution helps streamline, standardize and automate contract initiation, creation, negotiation, execution through to expiration. It helps reduce contract cycle times by 80% with improved control, standardization and visibility for all the contracts across organization.
Contract Lifecycle Management Software
Advance workflow engine
Repository of contract information
Standard templates with pre-defined language, clauses and contract terms
Advanced search capability
Parallel and sequential routing
Tightly integrated with CRM and HMS
"First Time Right" auto-configuration
Automated Welcome Letters to Providers
Notifications, alerts, and follow-ups to Providers & Sales executives in case of exceptions or discrepancies
Productivity and compliance dahsboard
Can request a demo
Contact for pricing
Small (<50 employees), Medium (50 to 1000 Enterprise (>1001 employees)
Newgen Provider Contract Manager
Newgen Provider Contract Management is a, automated, self-serviced tool to create and manage value-based contracts with providers so they can ensure transparency and uninterrupted care delivery to their members. It helps Health Plans develop a centralized and fully automated system based on a repository of contract information and its role-based access to sensitive contract data and documents. It enhances communication across departments due to the advanced workflow engine provided.
Newgen Provider Contract Management is accurate for sales executives with minimal legal experience that want to be empowered with smart tools to drive value driven contracts with closely monitored SLAs. It allows them to draft contracts and all negotiations and re-negotiations are taken care of by the system through real-time stakeholder collaboration and robust document versioning.
This software presents standard templates with pre-defined language, clauses and contract terms, and advanced search capability for retrieving the contracts by various departments such as claims and legal teams. Moreover, provider configuration requires careful aggregation and auditing of provider information, and involves extensive document verification and data reconciliation.
Newgen Provider Contract Management streamlines this process by auto-assigning work based on the state specific skill sets of resources and other parameters; making the routing of work parallel and sequential based on the Request Type; integrating the work tightly with CRM and HMS for data exchange and auto-configuring the provider as 'First Time Right"; and making smart exceptions & approvals management with auto-email triggers and instant notifications. Providers need to be constantly apprised of the changing contract dynamics.
They must also be reminded of any missing information to complete the provider configuration. This software ensures timely and automated provider communications through event-based triggers. IT makes use of Welcome Letters to Providers with their effective loading dates in HMS; and notifications and alerts, follow-ups to Providers & Sales executives in case of exceptions or discrepancies.
Also, contracting process needs to be mapped end-to-end to ensure compliance adherence and resource productivity. Newgen Provider Contract Manager is built on a world class BPM platform that provides comprehensive operational, and productivity and compliance dashboard along with extensive reports that work as real-time process monitoring tools.
You may like to read: Top Contract Lifecycle Management Software, Top Free Contract Management Software and How to Select the Best Contract Lifecycle Management Software for Your Business