New Opportunities in Omnichannel for Consumer Products Companies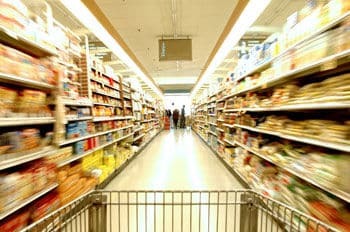 New Opportunities in Omnichannel for Consumer Products Companies : As consumers increasingly use new technologies and channels to guide their purchase decisions, consumer products companies have adapted omnichannel strategies to reach these customers directly, in addition to working through the retailer as in years past. To better understand the extent to which omnichannel data is creating business value for these companies, SAP SE commissioned a multi-country survey of marketing decision-makers in omnichannel consumer products organizations, with results reflecting a period of transition that will bring new challenges but new opportunities for consumer products companies.
The key findings of the report are as follows:
• Eighty-six percent of respondents agree that omnichannel has meant that customer and consumer expectations of the organization have increased
• Eighty-six percent agree that the benefits of investing in an omnichannel approach to consumer sales clearly outweigh the challenges
• As a result of having a multi-channel strategy to sales, most companies say that their organization has experienced increased sales (74 percent), increased consumer loyalty/acquisition (64 percent), competitive advantage (62 percent) and better consumer experience (57 percent)
• Just 16 percent of businesses say that they are currently meeting all business and analysis needs for consumer experience via multi-channel
The survey data further suggests that simply operating a large number of channels is not a competitive strategy moving forward. Rather, the key focus for consumer products companies now is to apply data gleaned directly from consumer interactions — via information inquires, online purchases, social engagement and more — to improve the consumer experience.
"Consumer expectation has been, and will continue to be, the catalyst for omnichannel strategy development," said E.J. Kenney, senior vice president, global head of Consumer Industries, SAP. "However, organizations have the opportunity, by collecting and harnessing omnichannel data, to not only meet consumer expectations but pre-empt and lead them. This leads to a clear competitive advantage against organizations that are less adept at cultivating a high degree of consumer intimacy while simultaneously developing the operational capacity to respond quickly and profitably to consumer needs."