Review
NetXposure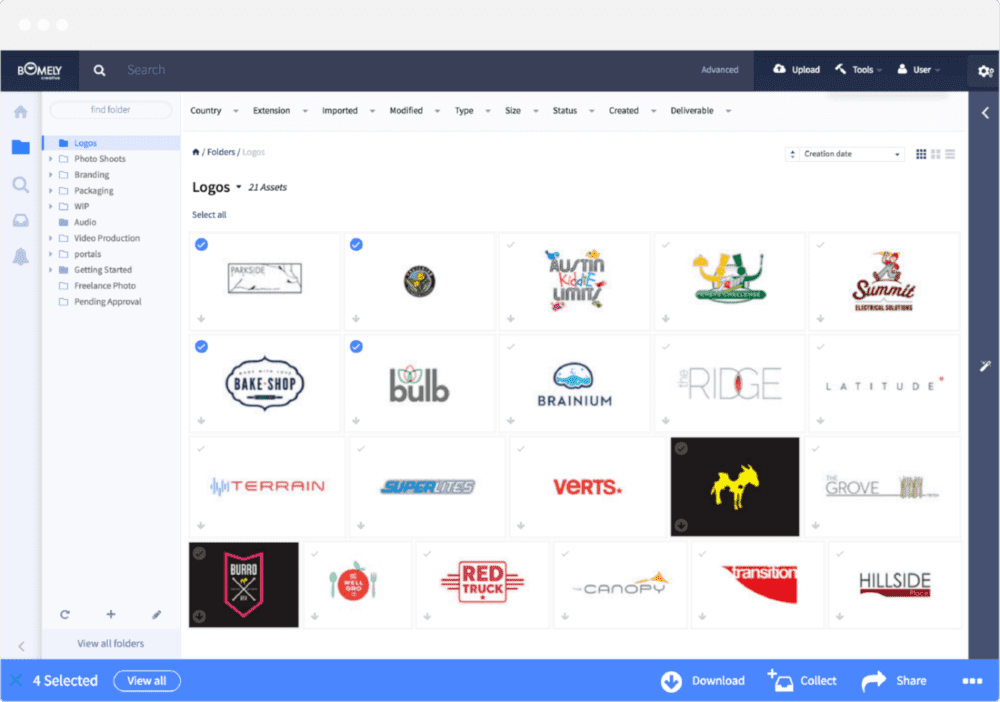 Overview
NetX is based on open standard technologies, with the ability to integrate into a wide variety of technology environments.
Digital Asset Management Software
Use intuitive user interface
Extensible framework for modern applications e-commerce, CMS, ERP
Powerful editing
Advanced search engine and faceted navigation for access information
Public saved searches for updating contents regularly
Asset request systems
Cloud/SaaS solution
Easily share insights.
Free trial available, free premium contact for pricing.
Small (<50 employees), Medium (50 to 1000 Enterprise (>1001 employees)
NetX is a simple, helpful and flexible software solution provider in Digital Asset Management system and empowers content producers, graphic designers, global marketers. NetX offers an in-house hosting opportunity to the organizations as well as provides cloud-based digital asset management solutions that create easy and flexible workflows to the industries.
It can also minimize the time and cost of content production and increases ROI from media assets. NetX provides an awesome platform to the customers where they can search any information using searching tools and this operation can be available in any devices like mobile, tablets, computers, etc. It helps the content producers to present contents beautifully by just making the perfect balance between images and data.
This platform includes Grid editor that is a spreadsheet-like tool and used for powerful and versatile editing on the multiple digital assets and its attributes. This platform has faceted navigation that makes assets to be filtered by existing file metadata and any other custom attributes.
Through this platform, people get attached to updated contents regularly using public saved searches that can be found on the top level view of the searches. NetX API, an experienced developer toolkit that can be used to increase the functions of NetX by creating individualized websites or any other custom processes by moving data in the external systems or stored data in the NetX repository.
NetX operates on some major platforms like Windows, Linux and performs work with MySQL, MS SQL databases with most important application servers. NetX offers personalized support and necessary maintenance to the software products with product upgrades. NetX also gives quick installation process for the software products. It also offers two-hour training session with practices demos and Q&A sessions.
You may like to read: How to Select the Best Digital Asset Management Software for Your Business and Top Free & Premium Digital Asset Management Software