Neo4j provides real-time recommendations for market leading retailers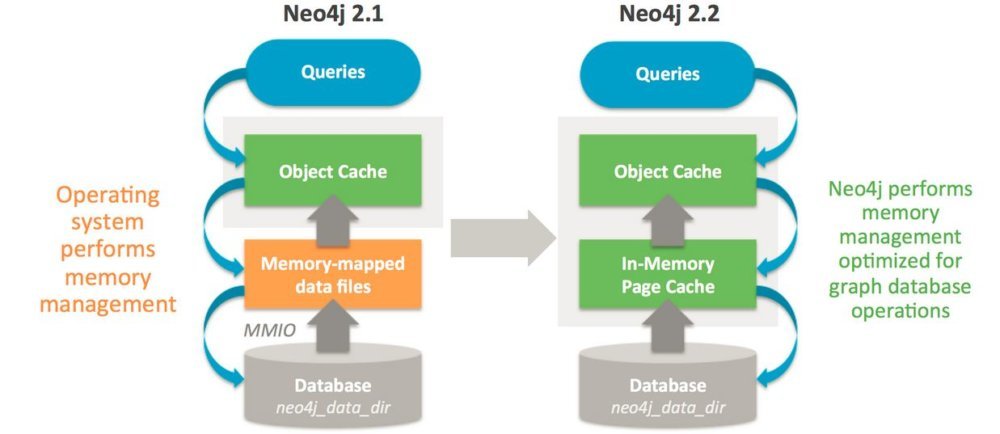 Neo4j provides real-time recommendations for market leading retailers : Traditional Relational Database Management Systems (RDBMS) are not meant to collect data and seek out relationships among individual data points, given their design. Graph databases, in contrast, are suited to handle both data as well as data relationships with far more ease as they model, store and query the data using graph oriented constructs revealing valuable insights from data relationships. While relational databases will often deteriorate in performance over time as a data set grows both in size and connectedness, which can make them quite slow, graph databases offer consistent performance regardless of the size and density of connections.
Recommendation systems using graph databases help companies personalize product, content and services offers by leveraging the intelligence available from the connections within their data. With Neo4j, companies are able to tap into this insight.
Wal-Mart considers Neo4j "a perfect tool for real-time product recommendations" and is using Neo4j to make sense of online shoppers' behavior in order to be able to optimize-up and cross-sell major product lines in core markets. The retailer has sales of more than $460 billion and employs 2.2 million associates worldwide, serving more than 245 million customers weekly at its 11,000 stores in 27 countries and on its e-commerce websites in 10 countries.
eBay uses the Neo4j graph database for sophisticated, real-time courier/package routing. "We found Neo4j to be literally thousands of times faster than our prior MySQL solution, with queries that require 10-100 times less code. Today, Neo4j provides eBay with functionality that was previously impossible," said Volker Pacher, Senior Developer at eBay.
A leading movie recommendation website is revolutionizing the way the film industry promotes projects by enabling fans to discover the best upcoming releases before they hit the big screen, and make recommendations based on individual taste. In turn, it provides movie studios with insights into the preferences and behavior of film fans, enabling them to more effectively target their marketing campaigns. The company considered MySQL databases for its recommendation system, but after seeing the amount of data required, looked at other databases and chose Neo4j.
Cobrain makes personalized shopping recommendations to consumers from the products offered by more than 300 major apparel merchants. Members spend a few moments telling Cobrain what they like. It then uses Neo4j to make billions of calculations in order to find the products loved by their anonymous cohorts and provide real-time recommendations.
Neo4j enables new types of business functionality that is often not possible with other technologies, allowing consumers to make real-time decisions based on connected data. Neo4j cuts the overhead on many types of projects, particularly those involving connected data. Many customers cite the huge acceleration that occurs when a graph model is brought to bear on a connected data problem. Neo4j requires developers to produce less code than relational DB alternatives. Less code equates to higher quality and an increased success rate on projects and performance is dramatically better for connected data sets – often the difference between something being possible and not possible.