Navistar uses SAS and Hadoop to prioritize vehicle maintenance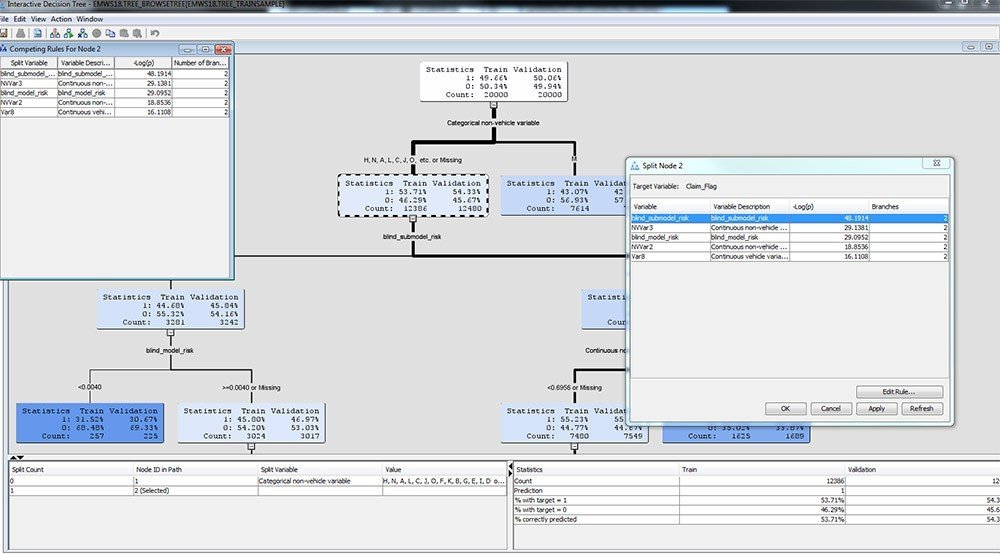 Navistar International Corporation aims to make the roads safer by integrating every vehicle in its fleet with sensors to prevent hazardous customer breakdowns on the road. For the transportation manufacturer, that means quickly analyzing streaming data from vehicle sensors to increase reliability of customers' trucks and buses. Navistar has integrated advanced analytics from SAS with multiple data sources, including its Hadoop big data architecture, in many parts of the $10.14 billion company. The company selected SAS in part to maximize its OnCommand Connection (OCC) system, which monitors vehicles in real time. OCC sensors provide a constant stream of multidimensional data from customers' trucks including engine and fault codes.
Navistar data scientists and analysts use SAS to dig through the mountains of data that the sensors provide to prioritize maintenance needs and prevent breakdowns. In addition, the company uses SAS across many departments to develop marketing models, price elasticity models, predict equipment repairs and more.
"We use SAS in every department of our company," said Gyasi K. Dapaa, Director of Data Science at Navistar. "We love that we can do everything from data processing to advanced analytics, all in a single interface. SAS saves our analysts and data scientists a lot of time and headaches."
Navistar, a leading manufacturer of commercial trucks, buses, defense vehicles and engines, says SAS provides a one-stop shop for analysts to query, process, profile and analyze data. And to deliver faster results.
"We looked at open-source options, but decided we needed a solution that was both powerful and user-friendly; that led us to SAS," said Dapaa. "SAS cuts through data complexities and produces analytical insight that not only improves our business, but our customers' businesses as well. When our customers succeed, we succeed."
Navistar integrates data from its Teradata data appliance, IBM DB2 database, and big data architecture Hadoop into the SAS environment for analytical use.
"SAS software's user-friendly interface allows analysts with light programming skills to spearhead interesting analytical projects and predictive models," Dapaa said. "Meanwhile, strong programmers are free to write their own code. This flexibility provides an edge that is unique to SAS."