Review
Natural HR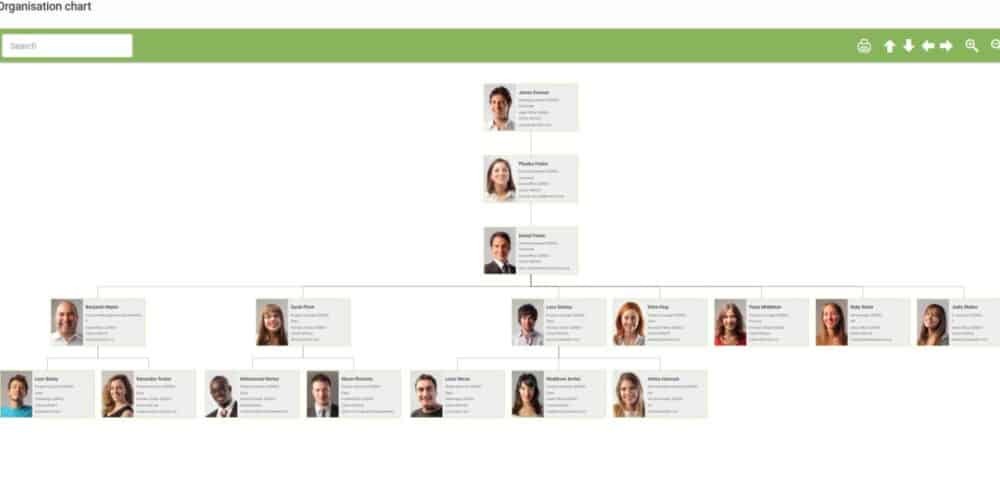 Overview
NaturalHR is a web-based HRIS platform used to collect, secure, analyze and support employees and employee information as well as empower employees through self-service and improved visibility
• HR Analytics
• HR Database
• HR Reporting
• Access Levels
• Asset Management and Tracking
• Performance Management
• Recruitment
• Social Media
• Total Reward (Benefits)
• 100 Employees Basic Solution - £1,800 per annum plus £540 one off implementation fee
• 250 Employees Advanced Solution - £9,000 per annum plus £2,160 one off implementation fee
• 500 Employees Enterprise Solution - £30,800 per annum plus £5,650 one off implementation fee
Small (<50 employees), Medium (50 to 1000 Enterprise (>1001 employees)
What is best?
• HR Analytics
• HR Database
• HR Reporting
• Access Levels
• Asset Management and Tracking
• Performance Management
• Recruitment
What are the benefits?
•Workflow and access control
•Performance management
•Enables you to track all employee time off including defining your own time off types
NaturalHR is a web-based HRIS platform used to collect, secure, analyze and support employees and employee information as well as empower employees through self-service and improved visibility. It is ISO 27001 accredited and features customizable permissions and approval workflows to different levels/roles in the company. NaturalHR reporting feature includes standard 70 reports along with user permissions to customize reports for their need.
Data collected and inputted in the software tracks employee information, movement, time offs, training participation/completion, recruitment, performance history and progress, financial movements, and organization roles is translated into useful and meaningful reports that correlate data, provide some foresight through analytics that provide different perspectives. Its analytics maps out history and trends, strategic analysis, predictive analysis, and summarized views and trending of key HR metrics like absenteeism or open requests.
It streamlines the HR processes for the whole employee lifecycle and journey. It covers job requisitions, applicant tracking and employee information storage, and continuous to track employee updates, progress, movements, performance, timekeeping, corrective action and other key activities until each employee's resignation or retirement.
NaturalHR's Performance Management feature provides standard reviews, 9 box grid, goal setting, 3600 feedback, succession planning and other performance review elements managers/supervisers would like to customize into its review system. It also reports employee competencies which can be customized according to their role and compare this data to competencies needed for an employee's desired career path.NaturalHR also integrates with social media and aligns communication and recognition features with this outlets allowing the company to better reach, interact and recognize employees in this medium.
You may like to read: Free and Open Source Human Resource ( HR) Software, How to Select the Best Human Resource Software for Your Small Business and Human Resource Software for Small Business