Review
MYOB Greentree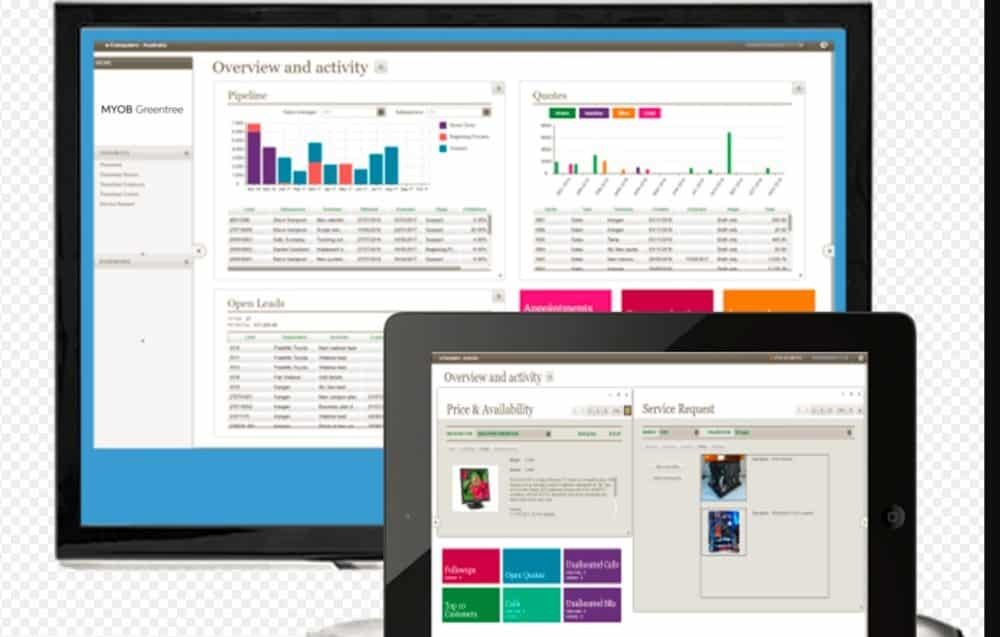 Overview
MYOB Greentree helps businesses to understand, tweak and automate what happens at every level of operations. Make complexity more manageable.
• Unified solution
• Deeper insights, better performance
• Powerful, flexible and scalable
• Work smarter
• BPM & Workflow
• Supply Chain & Distribution
• Job Cost Management
• Service & Asset Management
Small (<50 employees), Medium (50 to 1000 Enterprise (>1001 employees)
What is best?
• HR & Payroll
• Customer Relationship Management
• Financial Management
• Mobile Solutions
• Manufacturing
• Business Intelligence
• Info Access & Reporting
• Technology & Platforms
MYOB Greentree is a sophisticated, enterprise-level solution which helps businesses to understand, improve and automate what happens at every level of operations to make complexity more manageable. MYOB Greentree provides features such as active workflow, information and document management, approvals & alerts, eApprovals, screen designer, eDocs, inventory, sales & delivery, sales – mobile, purchasing, quality control, supply chain, material requirements planning (MRP), electronic data interchange (EDI), eRequisitions, job cost, advanced job cost, timesheets – mobile.
MYOB Greentree also provides Microsoft Project interface, visual planning board, asset management, customer service, contracts & SLA, service – mobile, eService, payroll, HR management, recruitment, employee development, leave planning, health & safety, HR – mobile, contacts and relationships, sales and marketing, booking management, fundraising, knowledge base, general ledger, advanced security, financial reporting engine in excel (F.R.E.E.), cash management, accounts receivable, accounts payable, fixed assets, reports and documents, eReporting, consolidations & translations, mobile warehouse operations, webview, bill of materials, materials requirements planning (MRP), forecasting, factory orders, quality control, MYOB Greentree SQL, MYOB Greentree API, enterprise search, MYOB Greentree secure and customization framework.
MYOB Greentree lets users leverage secure, enterprise-level functionality to improve everything from sales, purchasing and logistics to job costing and financial management. MYOB Greentree lets users build more efficient and streamlined operations using its extensive ERP that brings divisions together. MYOB Greentree lets users gain full visibility and control of performance, costs and profits.
MYOB Greentree lets users increase customer satisfaction by improving response times and accuracy, removing bottlenecks. MYOB Greentree lets users tailor the solution to their unique needs by choosing the modules and frameworks. MYOB Greentree also lets users choose the deployment option that fits their needs.
You may like to read: Top Accounting Software, Top Free and Open Source Accounting Software and How to Select the Best Accounting Software for Your Business