Review
Muut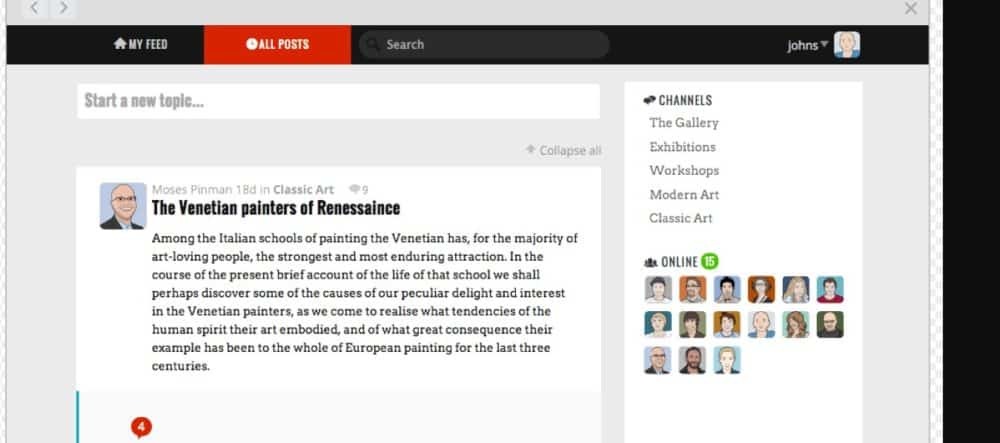 Overview
Muut is lightweight, so it loads quickly even over the slower mobile connections.
Online Community Management Software
•Unlimited Traffic
•Responsive
•Mobile friendly
•Messaging
•Forum and Comment builder
Contact for pricing information.
Small (<50 employees), Medium (50 to 1000 Enterprise (>1001 employees)
What is best?
•Unlimited Traffic
•Responsive
•Mobile friendly
•Messaging
•Forum and Comment builder
Muut is a quick and light platform for creating online communities with multiple channels with engaged users; messaging and commenting, offering an unlimited traffic.Muut's design is centered on user experience, which is why it is highly user-friendly and easy to use.
All that is required to get started, is, just the signing up with Muut to get an up and running in minutes. With most users can see who is online and who isn't.Muut works with every platform such as WIX, Blogger, Squarespace, WordPress, Shopify, Weebly and more.
A user can also set up a website with Muut as their host. Muut is highly secure, fast in real time, contents go live as soon they are posted. Registered users can view who is writing at the moment.Muut is customizable; the look and feel of the interface and templates can be personalized and customized to one's taste in an instant.
Muut's looks can be styled using either by using Muut's inbuilt designer, our easy-to-use styling tool or CSS. Muut is the world's fastest community platform used by over one million users use muut in two weeks. Muut is mobile friendly and will run on any internet enabled device and smartphones, as it is fully responsive.
Muut's servers can handle any amount of workload, using this platform means one as no worries when it comes to traffic loads or user counts.Muut software and hardware are automatically setups, and upgrades require no action. Muut blends easily into existing websites with ease.