Review
Moqups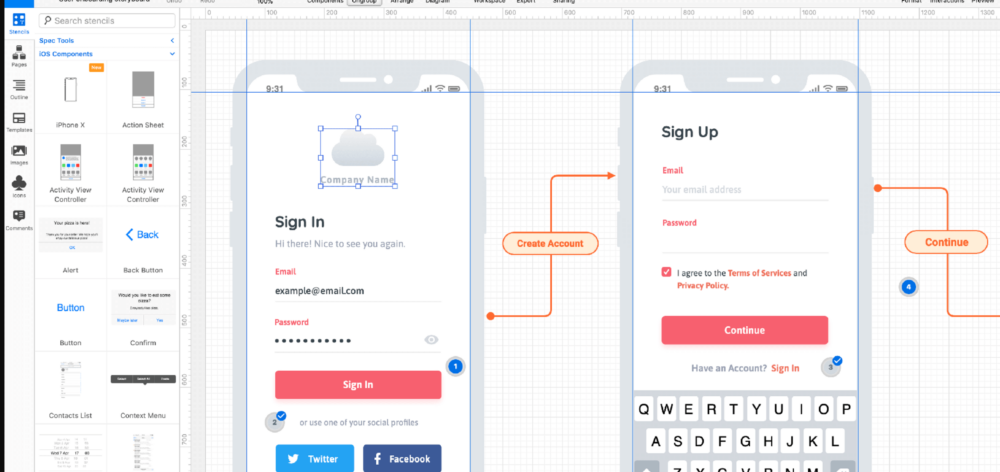 Overview
Moqups is a visual collaboration tool that combines whiteboard, diagram, and design features in a single, online app. Think, plan and collaborate in real time to create a wide range of visual materials for any project: wireframes, mockups, diagrams, mind maps, dashboards, and prototypes
• Drag and drop elements - quickly and easily - from a comprehensive library of widgets and smart-shapes
• Built-in library with thousands of popular Icon Sets
• Extensive range of Fonts and styling options
• Fast, intuitive, and precise Object Editing
• Powerful, flexible, and scalable Page Management
• Make multiple versions of the same image with non-destructive cropping
• Pro: $16/mo
• Unlimited: $49/mo
Small (<50 employees), Medium (50 to 1000 Enterprise (>1001 employees)
What is best?
• Organized: Avoid chaos by getting timely feedback
• Fast: Eliminate back and forth by making changes that are instantly visible online
What are the benefits?
• Work in the Cloud and integrate with Slack, Google Drive and Dropbox
• Cohesion: Jump effortlessly between diagrams, wireframes, mockups and prototypes
Moqups is a visual collaboration tool that combines whiteboard, diagram, and design features in a single, online app. Think, plan and collaborate in real time to create a wide range of visual materials for any project: wireframes, mockups, diagrams, mind maps, dashboards, and prototypes. Moqups is An all-in-one online design platform that's smart, simple and fast. Envision, test and validate ideas with quick wireframes and detailed mockups.
Work remotely in the Cloud - anytime and on any device - without the hassle of uploading and downloading files. Keep a geographically dispersed team collaborating - and always in sync. Get collaborators onboard quickly with a single, intuitive interface. Curated design tools provide the functionality and flexibility that your team really needs - without any unnecessary or distracting complexity. Work within a single creative context to maintain your team's focus and momentum. Keep all stakeholders – Product Managers, Business Analysts, System Architects, Designers and Developers – building consensus and communicating clearly.
Update icons with intelligent drag-and-drop replacement that preserves size, position and style. Upload ready-made designs, and quickly convert them into interactive prototypes. Select from hundreds of font choices with integrated Google Fonts. Fine-tune the text to match your designs with advanced typography controls. Resize, rotate, align and style objects - or transform multiple objects and groups - with smart and dynamic tools. Bulk-edit, rename, lock, and group elements. Undo or redo on multiple levels. Quickly identify objects, navigate through nested groups, and toggle visibility - all within the Outline Panel.
Make precision adjustments with grids, rulers, custom-guides, snap-to-grid, and quick-alignment tools. Scale, without loss of quality, with vectorial zooming. Save time by leveraging Master Pages, and automatically apply any changes to all associated pages. Capture screenshots, enable eyedropper, and create projects.