Review
Money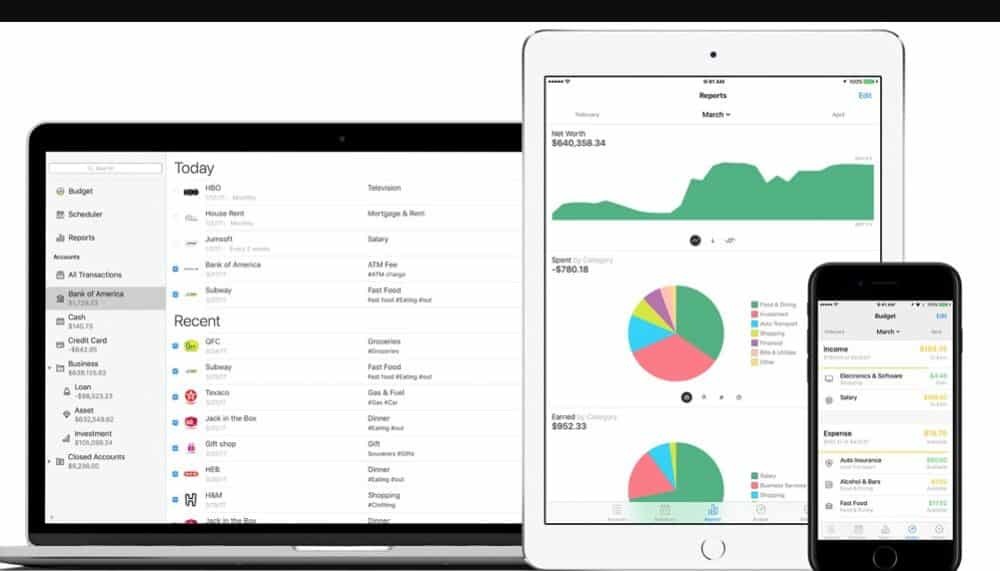 Overview
Money features in-depth reports on your income and expenses with a variety of parameters, so you can get detailed reports about where you spend/earn your money, so you can effectively make conclusions and take action.
Personal Finance Software
• Direct downloads
• Data import
• Automated payees
• Tax
• Investment
• Account reconciliation
• 64-bit
Small (<50 employees), Medium (50 to 1000 Enterprise (>1001 employees)
What is best?
• 3D touch
• iCloud
• Multitasking
• Notification
• Retina
• Touch bar
• Security
Money is a user-friendly, beautifully designed accounting application which enables users to be in control of their finances. It is available on Mac OS and iOS devices. Money brings all the expert features in a beautiful and easy to use package. Its features include direct downloads, data import, automated payees, tax, investment, account reconciliation, icloud, multitasking, and security.
Money allows users to track their daily and long-term investments anywhere, anytime. With Money, users can oversee a large number of accounts and manage finaces with multiple currencies.
Money befriends all your devices and makes it easy to keep track of your finances on all of them by syncing your data seamlessly and securely via iCloud. With Money's easy-to-use interface, users can take charge of their finances and be up-to-date on all their transactions. Money provides military-grade data encryption which makes it a safe choice for thousands of users.
Users can either use a password or fingerprint for access. Users of Money can effortlessly restore their data from the iCloud in case of losing or resetting their device -everything will be exactly where they left it! Money users can set budgets and achieve their financial goals with clear and beautiful visualization of their income, expenses, and progress in terms of financial goals. Money provides a scheduler which allows users to easily automate recurring transactions for one-click confirmation, so they can focus on other important things. Money offers users in-depth reports on their income and expenses with a variety of parameters, so they can effectively make conclusions and take action.