Review
Monetate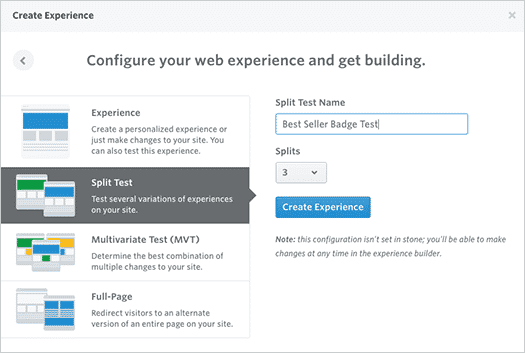 Overview
Monetate makes it easy to identify your most important segments, then deliver personalized experiences for them across all channels.Monetate delivers personalization solutions that help brands create unique and compelling experiences that are linked across channels.
Personalize across channels
Integrates with 3rd-party data
Mobile Apps powered by Taplytics
Target badges based on weather or location
Dynamic product recommendations
Open-time email personalization
Deliver consistent experiences across web, email, and mobile apps
Small (<50 employees), Medium (50 to 1000 Enterprise (>1001 employees)
Monetate makes it easier for users to create and deploy super-relevant, multi-channel experiences for unlimited segments. Understand customer's behavior when buying in every channel, demographics, where they are located, first party data and third party data. With all these information at hand, users will be able to create a personalized customer experience in real time accurately.
Delegate tasks to the team to ensure more personalized experiences are made as they need arise. With Monetate, be able to identify the most important segments and deliver them across all channels. Personalize the customer's shopping experience by applying relevant updates when it comes to navigation assets, banners, badges, heroes, and more.
Monetate lets the users collaborate all data such as first-party data from sources such as CRM and POS; combine them later on with real-time behavioral and contextual observations as well for maximum profitability.Take advantage of what the business already have and encourage team to work on the progress.
With Monetate, users can Work with the existing team, utilize current creative assets and leverage existing technologies. Be informed on how the well the pages are working for customers by getting valuable reports.With Monetate's Optimization, users can use rich behavioral and contextual data in order to test, iterate, personalize, and improve the entire customer experience all in one platform.
And with A/B testing features, give the customers the best experience when it comes their shopping transactions. With Monetate's mobile app solutions, users can personalize the app's appearance and make it all customized to ensure more number of visitors or keeping the loyal ones as well. This also allows the changes to be applied right away without the need for any approvals.