Review
Mint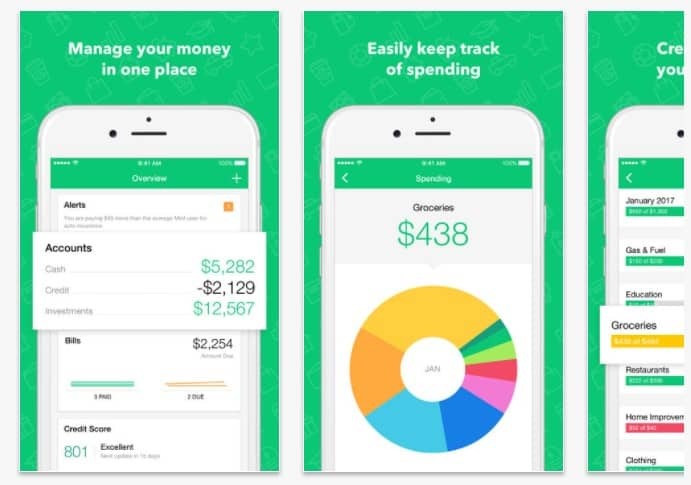 Overview
Mint is the free money manager and financial tracker app from the makers of TurboTax that does it all. Mint bring together your bank accounts, credit cards, bills and investments so you know where you stand. See what you're spending, where you can save money, and stay on top of bill pay in Mint like never before.
Personal Finance Software Free
• Budgeting and tracking expenses
• Creating and managing goals
• Monitoring credit scores
Small (<50 employees), Medium (50 to 1000 Enterprise (>1001 employees)
What is best?
• Budgeting and tracking expenses
• Creating and managing goals
• Monitoring credit scores
Mint is a top choice among free money-management and budgeting software. Mint is a simple personal financial program that's web-based. It has a simple clean interface that's easy to use. It displays all your activities by category and gives you updated information on your synced bank and credit card accounts.
It will work well for you when it can see your entire financial picture, this includes entering all your accounts like savings, credit cards, assets like cars and real estate. Once you enter all this data, Mint will accurately suggest budgets, goals and display your net worth.
After you configure your budgets, Mint will keep track of how you're doing by automatically categorizing transactions.It's great for tracking your budget, goals and credit score. Free to sign up and only takes a few seconds to add new accounts. It has budgeting tools that you can use to set more than 20 types of alerts for monitoring your accounts and spending habits.
Mint creates a multitude of reports. With Mint, you have no local software to install, and it's a service you can access with any browser or mobile device. It presents your financial data with an easy-to-use web interface and graphs. Mint makes setup incredibly easy. Mint helps you plan for your monthly expenses and also long-term goals. It will even let you know whether you're going to run out of money before the month ends.