Review
Mind42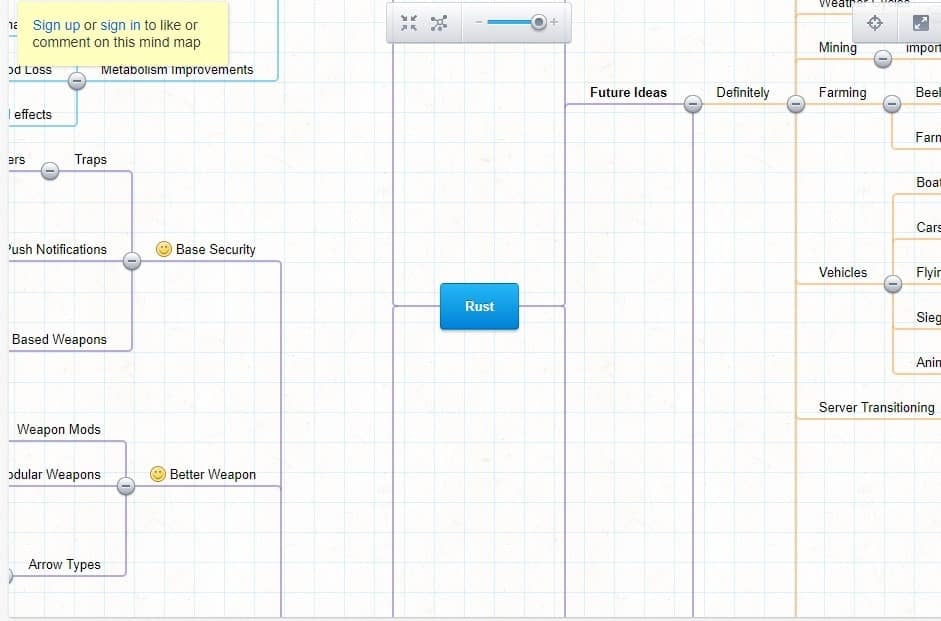 Overview
Mind42 offers you a software that runs in your browser to create mind maps - a special form of a structured diagram to visually organize information
Mind Mapping Software Free
• Ability to manage time with its organization tools
• Input images from another site and share worldwide
• Productive and unique output
• Collaborate, edit and utilize GoogleTalk gadgets
• Export projects to FreeMind, Mind manager, Mind 42 XML and PDF
• It is free to use
• Works can be save in Google Drive
Small (<50 employees), Medium (50 to 1000 Enterprise (>1001 employees)
What is best?
• Input images from another site and share worldwide
• Productive and unique output
• Collaborate, edit and utilize GoogleTalk gadgets
• Export projects to FreeMind, Mind manager, Mind 42 XML and PDF
• It is free to use
Mind 42 which was created to be called Mind FOR TWO, is an online project management software that can be used for free to create mind maps inform of a structured diagram on your computer. Create to do list, brainstorm ideas, organize events and lot more with this product. It is completely free but allows advertisements. It is private by default and you can share your mind with lot of people across the globe.
It helps you visualize your thinking with the help of proven mind mapping method. It manages time and has a good organization tools. It features also includes; ability to input images from another site and URL links to external websites. This powerful software can collaborate , edit, and utilize the GoogleTalk gadget. It Mind Map is limited only by his available RAM and processing power.
It gives you the privilege to publicly share your mind or keep them private. You can export your project to FreeMind, Mind manager, Mind 42 XML, PDF, Image and rich text. It was designed to be called Mind FOR TWO (Mind 42). This software behaves like classical desktop application. Average user rating is 5 stars out of one vote which means it is a very productive software. The good thing about it is that it is free to use.
You may like to read: Top Free & Premium Mind Mapping Software and How to Select the Best Mind Mapping Software for Your Business