MicroStrategy New Platforms for Enterprise Analytics, Mobility and Security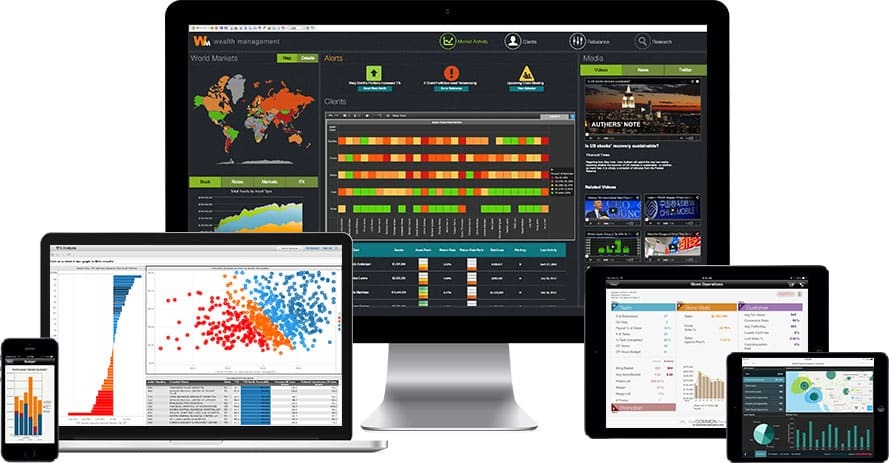 MicroStrategy New Platforms for Enterprise Analytics, Mobility and Security : MicroStrategy 9s, brings enterprise grade cybersecurity to the world's leading analytics platform through integration with MicroStrategy Usher, a powerful new security technology. MicroStrategy 9s is a comprehensive, unified platform that is designed to ensure the security of the most valuable enterprise asset: information. MicroStrategy 9s was developed in response to the constant, persistent cyber threats that have made security a top concern for organizations around the world. Uniquely positioned at the nexus of analytics, security, and mobility, MicroStrategy 9s can enhance every MicroStrategy Analytics and MicroStrategy Mobile application with additional authentication security, enhanced user administration, and user authentication tracking. MicroStrategy 9s is available at no cost to MicroStrategy customers current on maintenance.
"In 2015, compromised security has emerged as one of the greatest threats on the planet, and industry leaders are demanding an all-encompassing solution that combines analytics, security, and mobility in a single integrated platform," said Michael Saylor, CEO, MicroStrategy Incorporated. "MicroStrategy 9s fills this void by providing enterprise-grade security for web, cloud, and mobile analytics. By removing security concerns as an inhibitor, MicroStrategy 9s can allow our customers and partners to more confidently deploy applications that deliver powerful business value to the enterprise."
MicroStrategy Usher is designed to make enterprise security simple, and is now generally available for the first time. MicroStrategy Usher is a powerful mobile identity platform designed to provide security for business processes and systems across the enterprise. The product can replace traditional passwords with biometric mobile identity and multi-level authentication, and offers enhanced, streamlined security administration capabilities. MicroStrategy Usher features include digital badges issued via smartphone, geo-fenced environment access, time-fenced access restrictions, and Touch ID access on mobile.
MicroStrategy Usher is easy to set up, and can be deployed to thousands of users within minutes, enabling an enterprise to secure physical entryways with digital keys that can access leading PACS systems, including Lenel, Honeywell, Datawatch, Paxton and S2 Security. It provide a single Usher badge to enable users to log into enterprise, cloud, and SAML 2.0-based applications. Supported applications include Salesforce.com, Google Apps, MicroStrategy and Microsoft applications, among others. MicroStrategy validate user identities in-person or over the phone with numeric Usher codes, Bluetooth peer discovery, and fractal-based sight codes. It enable users to conveniently access workstations by low energy Bluetooth or by scanning a QR code, eliminating the need to enter a username and password. It gain a near real-time, 360-degree view into identity activities to detect anomalies and abnormal usage patterns in order to enhance enterprise risk management, streamline business processes, and reduce fraud.
The new MicroStrategy Secure Cloud platform for analytics, mobile and security applications is architected to deliver best-of-breed MicroStrategy and Usher software via the cloud, with pre-configured, ready to go MicroStrategy servers, coupled with the required supporting infrastructure with metadata databases, relational databases, and big data storage. Our vision of MicroStrategy Secure Cloud is to provide a platform optimally configured to be scalable and elastic, ready to grow with an enterprise's applications' successes, and also built to scale to meet usage spikes from a user's analytics and mobile apps.
With infrastructure and hardware taken care of, compliance and security handled, resizable capacity and flexible pricing in place, and availability on Amazon Web Services' global infrastructure of over 1.4 million servers across 11 geographical regions, organizations can focus their attention on building applications to grow their business. With the MicroStrategy Secure Cloud, MicroStrategy analytics, mobile, and security applications can be ready to be deployed in minutes.
MicroStrategy