MicroStrategy 10 provides Enterprise-Grade Analytics, Mobile and Security Software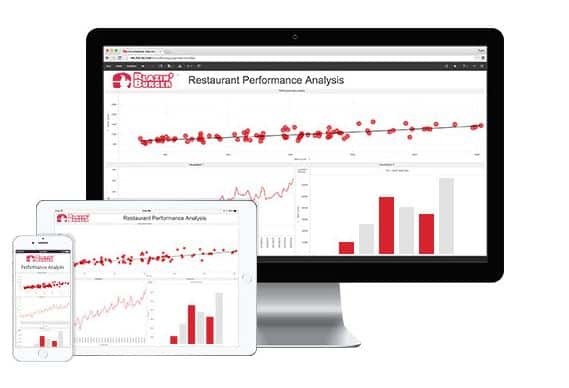 MicroStrategy 10 provides Enterprise-Grade Analytics, Mobile and Security Software : MicroStrategy's analytics platform combines traditional business intelligence functionality with data discovery, mobile analytics and powerful enterprise security. MicroStrategy 10 Secure Enterprise builds on proven enterprise capabilities to make sophisticated, high-performance analytics more accessible, easier to use, and faster. "MicroStrategy 10 Secure Enterprise is a groundbreaking solution that combines analytics, mobility, and security in a single integrated platform," said Michael Saylor, CEO, MicroStrategy Incorporated. "It delivers outstanding enterprise functionality through an intuitive and easy-to-use interface for every user that is powerful enough for the most demanding organizations. We are confident that IT and business leaders will be impressed with MicroStrategy 10 and its ability to create stunning new applications that deliver tremendous value to the enterprise."
MicroStrategy 10 Secure Enterprise contains a host of new features and enhanced functionality. Revamped data discovery offers enhanced exploration and visualization capabilities on both Mac OS and Windows. New built-in data wrangling capabilities enable users to quickly prepare data for analysis without using other tools. New governed data discovery makes it simple to promote dashboards from the desktop to the enterprise, providing a seamless path from self-service analytics to enterprise BI. New native Hadoop access makes analyzing petabytes of multi-structured data easy. MicroStategy 10 offers native HDFS connectivity within a complete enterprise analytics environment. Bigger, better in-memory performance lets users put more data on parallel-partitioned in-memory cubes, so organizations can run faster queries across larger volumes of data. Completely redesigned HTML5 interface makes self-service analytics faster, more intuitive, and easier to use, so users can quickly connect to any data and drag-and-drop their way to business insights in an instant.
New Operations Manager enables administrators to save time and drive efficiency by managing and monitoring all of their environments from a single interface. Cutting-edge platform security, powered by biometric and multi-factor authentication, provides enhanced security for every method of analytics delivery, conveniently and seamlessly. Convenient user verification with a smartphone app replaces the need for users to log in with a password. Out-of-the-box employee productivity app, built on MicroStrategy's proprietary telemetry database, gives managers powerful insight into employee activity and performance.
"MicroStrategy 10 is a workhorse built to support a wide variety of end users," said Frank Zhou, Software Development Manager at PayPal. "In testing, we successfully loaded a cube with over two billion rows (~400GB) while supporting sub-second query execution and greater user scalability, thanks to the new high performance in-memory architecture."