Review
Microsoft OneNote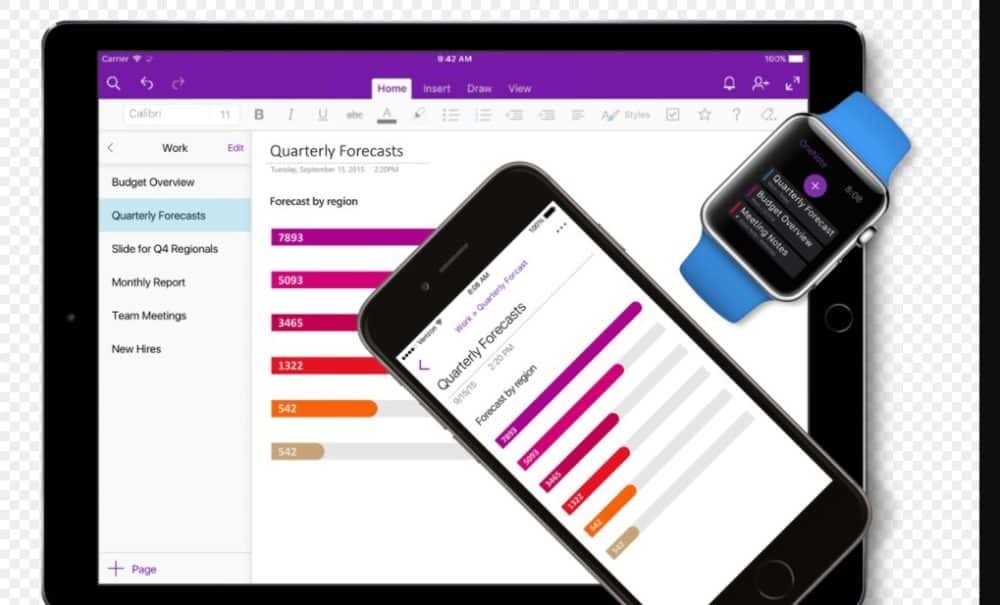 Overview
OneNote's got you covered whatever way you shape your thoughts. Type, write or draw with the free form feel of pen to paper.
• Create your way
• Collaborate with anyone
• Think with ink
• Access from anywhere
• Better with office
• Connect in the classroom
Small (<50 employees), Medium (50 to 1000 Enterprise (>1001 employees)
What is best?
• Create your way
• Collaborate with anyone
• Think with ink
• Access from anywhere
• Better with office
Microsoft OneNote is a software that is used for multi user collaboration and free-from information gathering. The types of free-information that Microsoft OneNote can gather includes drawing, notes either typed or handwritten, audio commentaries and screen clippings.
Microsoft OneNote allows other users with OneNote share notes over the internet or a secured network. Microsoft OneNote can be used in several devices such as tablets, windows devices, Apple devices, Android devices and across the web devices such as Chromebook. In the note taking process, Microsoft OneNote enables users to create notes their own way. Whatever the shape of your thoughts, Microsoft OneNote will let you type, draw or write on the free from feel of pen to paper. Microsoft OneNote also enables users search and clip pictures from the web.
Microsoft OneNote also allows users o collaborate with anyone by staying on the same page and sync from any location you are. With Microsoft OneNote, users can express their ideas using different colors or shapes. When using a fingertip or stylus users can jot down handwritten notes and later convert them to typed texts.
Microsoft OneNote enable users to access their notes from anywhere. Users can jot down their notes on the laptop and later update the notes in the phone. Microsoft OneNote is also ideal for students. Teachers or lecturers can give individual support to their students in private notebooks or bring their students together in a collaborative space. Microsoft OneNote removes the need of handouts as the central content library enables teachers and lecturers to distribute assignments and organize lessons.