Review
MicrOsiris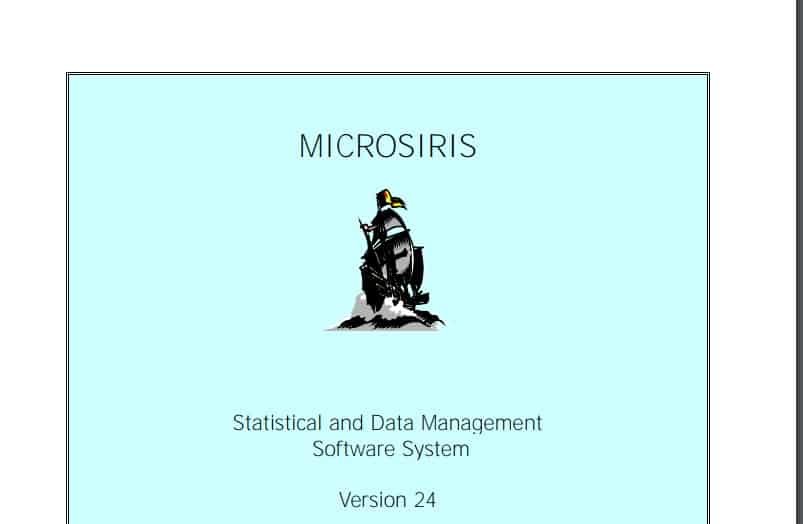 Overview
MicrOsiris is a comprehensive statistical and data management package for Windows (Comparison with SPSS and SAS).
Statistical Software Free
• Menu driven packages
• Command driven packages
• Getting data
Small (<50 employees), Medium (50 to 1000 Enterprise (>1001 employees)
What is best?
• Menu driven packages
• Command driven packages
• Getting data
MicrOsiris is a detailed data management and statistical package for Windows. Users using MicrOsiris are able to feed more than 50,000 variables and import more than 10,000 variables from STATA, SAS, Excel and many more. MicrOsiris has the ability to write and also read data sets from enormous and detailed store of survey data that is usually available in the original format in OSIRIS format from high level of education like universities performing Social and political Research.
MicrOsiris offers a decision tree for Statistics that is essential in helping select statistical techniques and statistics required and convenient for the conditions and purpose of a particular analysis.
MicrOsiris also provides the required commands that produce the statistical techniques or find the corresponding SPSS and SAS commands. Since MicrOsiris is a free statistical software it is able to provide solutions that are same as the commercial program packages results.
MicrOsiris package users get to use an easy interface to learn using the provided menu systems. MicrOsiris offers users with the menu driven package that offers an opening menu enabling users with a platform to enter or get the data, manipulation of the data and also selection of the statistical analysis.
The command driven package in MicrOsiris provides users with an interactive menu to read in data. A user should keep in mind that the command driven package uses commands most of the time therefore in statistical procedures there is a need of text commands.
MicrOsiris also enables users to perform importation of data from CSV or Excel which refers to texts that contain commas separating the values. MicrOsiris also automatically deals with missing data that usually is a challenge experienced by data analysts.