Review
Metigy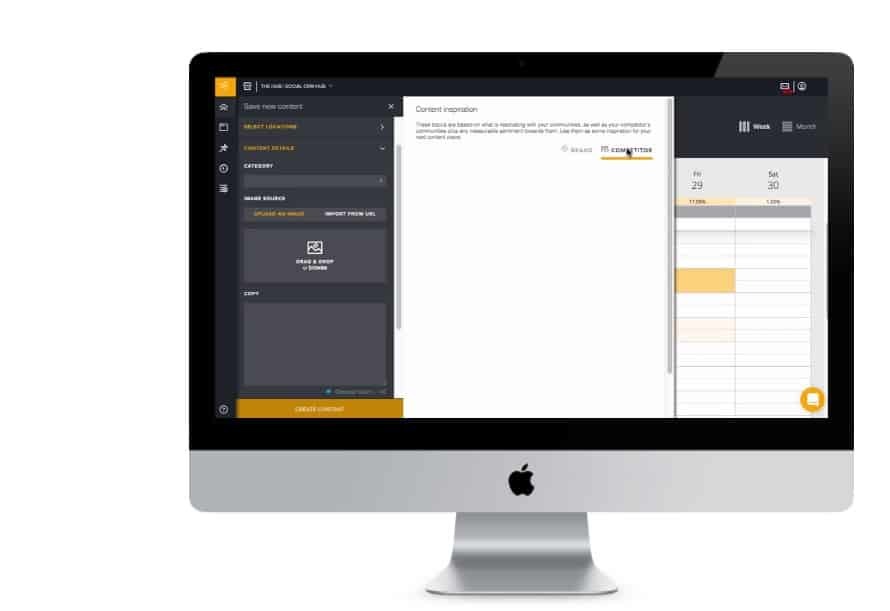 Overview
Metigy is all about making the challenging and time consuming parts of the marketing process, easy and fun! It is a very creative process making this simple statement reality, and we are having lots of fun making it so.
Social Media Management Software
• Analysis and insights
• Actionable ideas
• Trending conversation
• Timing insights
• Competitor and influence tracking
• Automated reporting
• Forever free – Free
• Team - $149/mo
• Agency - $500/mo
• Enterprise – Contact Us
Small (<50 employees), Medium (50 to 1000 Enterprise (>1001 employees)
What is best?
• Trending conversation
• Timing insights
• Competitor and influence tracking
• Automated reporting
What are the benefits?
• Get strategic ideas and opportunities, customized just for your business
• Deliver practical insights to ensure your long term success
• Identify content creator who are making engaging and meaningful content
• Advise on topics that are trending
• Maximize your reach impressions and engagement
Metigy is a software that enables saving of time and automation of mundane tasks, therefore enabling users focus on actions that make a real difference to their business. Metigy software main features include analysis and insights, actionable ideas, trending conversation, timing insights, competitor and influence tracking, and automated reporting. All these features simply make marketing on social media easy and fun.
The analysis and insights feature provides the AI-driven dynamic insights that provide a good platform for users not to look for ideas in hard to understand data reports. The actionable ideas provided by Metigy facilitates deep targeting of user's audience, their key interests what they are passionate about in real time.
The trending conversation feature uses Metigy technology to analyze the most engaging and popular content on trending topics. The trending conversation feature them delivers the content from trending topics to the user and highlight opportunities used to create highly rated conversation and content. The time insights feature presented by Metigy provides a good platform for users to maximize the reach, engagement, and impressions of their messages. The competitor and influence tracking feature facilitates tracking of success by the user's co-branded content and staying on top of the competition.
This is achieved by Metigy monitoring the campaign and account performance of other brands over time. Metigy software also presents the automated reporting feature. The automated reporting feature is powered by state-of-the-art technology and AI that fully automates reporting and customization of analytics. This is ideal as users are provided with an excellent platform to apply key insights important in making their business grow and also save time.