Review
Meltwater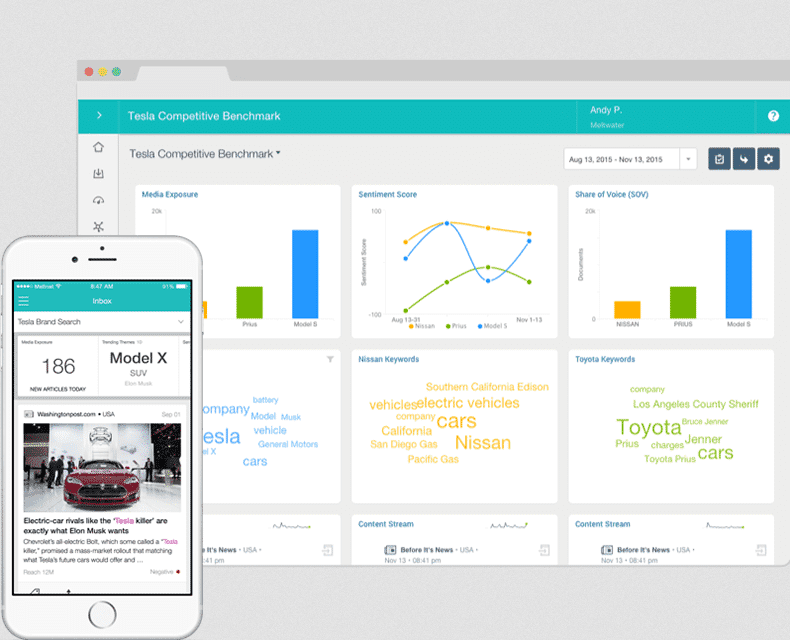 Overview
Meltwater helps companies make better, more informed decisions based on insights from the outside
• Monitor your brand, your competition, and relevant news
• Discover and share your story
• Engage and start meaningful conversations
• Analyze and build your own dashboards
Small (<50 employees), Medium (50 to 1000 Enterprise (>1000 employees)
What is best?
• Monitor your brand, your competition, and relevant news
• Discover and share your story
• Engage and start meaningful conversations
What are the benefits?
• Stay on top of billions of real-time data
• Extract the insights you need to understand
• Drive brand perception for your company
• Get the news that matters to you
• Consolidate all your social search results in one place
Meltwater helps companies make better, more informed decisions based on insights from the outside. Meltwater offers a comprehensive media intelligence platform. Our business customers use deep insights to manage their brands, understand competition, and keep on top of industry trends. The media monitoring, social media monitoring, and media intelligence products from Meltwater deliver those insights, helping these companies make better and more informed decisions.
More than 23,000 companies use the Meltwater media intelligence platform to stay on top of billions of online conversations, extract relevant insights, and use them to strategically manage their brand and stay ahead of their competition.