Review
MediaBeacon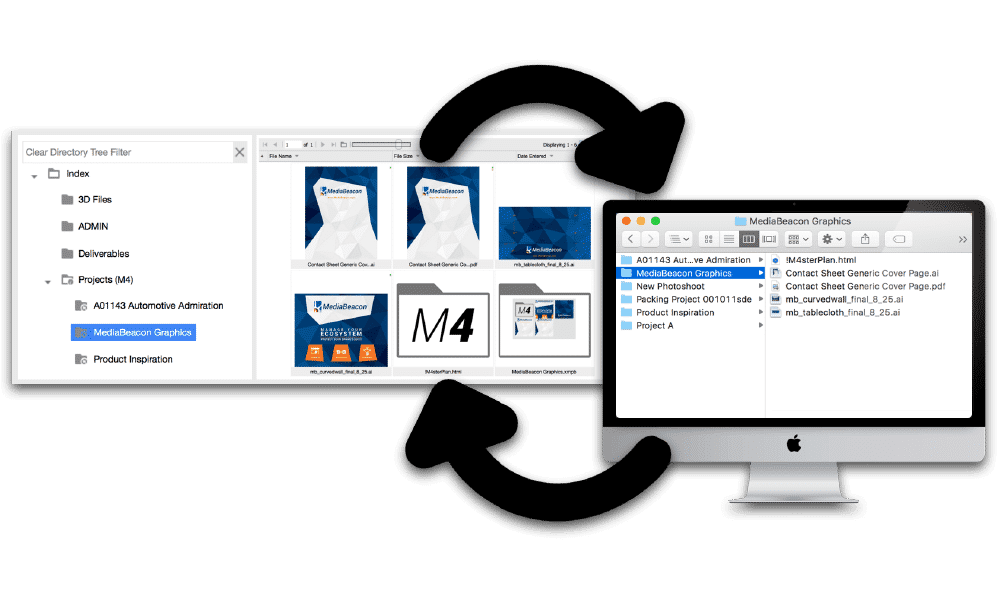 Overview
MediaBeacon's intuitive and highly personalizable widget-based DAM solutions allow organizations to find, organize, convert, track and distribute digital media across the enterprise. MediaBeacon complete solutions are available for organizations in many industries, including consumer packaged goods, pharmaceuticals, food and beverage, retail and apparel, media and entertainment, public sector and financial services organizations.
Digital Asset Management Software
Faster Speed to Market
Measure Campaign Performance & ROI
Ensure License Compliance
Integrate Systems and Data
Free demo
Contact for pricing
Small (<50 employees), Medium (50 to 1000 Enterprise (>1001 employees)
MediaBeacon provides Digital Asset Management & Marketing Asset Management to brands. Its areas of specialization include the Food & Beverage, Consumer Packaged Goods, Retail & Apparel, Media & Entertainment, Public, Pharmaceuticals and Banking Sectors.
The company provides two main packages: Enterprise Digital Asset Management and Enterprise File Sync and Share Solution. Digital Asset Management (MediaBeacon R3volution) enables users to find, repurpose and deliver assets across all digital channels. The system has a browser-based interface that allows assets to be manipulated on any device. Assets are automatically converted to the right format for the intended purpose, quickly downloaded with a single click and relevant links are easily shared with other users.
Furthermore, the interface is friendly enough for non-technical users to work comfortably. MediaBeacon R3volution also integrates seamlessly with Adobe desktop products, WCM, CMS, PIM, and other enterprise solutions. Enterprise File Sync and Share Solution (M4sterPlan) is designed to enable creative teams to work collaboratively, from anywhere at any time.
When team members are assigned to a M4sterPlan project, the project plan and its assets are automatically delivered directly to their desktops. The system then continuously synchronizes their work back to the DAM and to everyone else on the team. At the beginning of a project any assets within the project are automatically synced to team members' desktops and at the end, all the assets that have been used for the project are uploaded directly back to the DAM. The system also includes a central dashboard where project activities are tracked in real-time.
You may like to read: How to Select the Best Digital Asset Management Software for Your Business and Top Free & Premium Digital Asset Management Software