Review
MasterCard MasterPass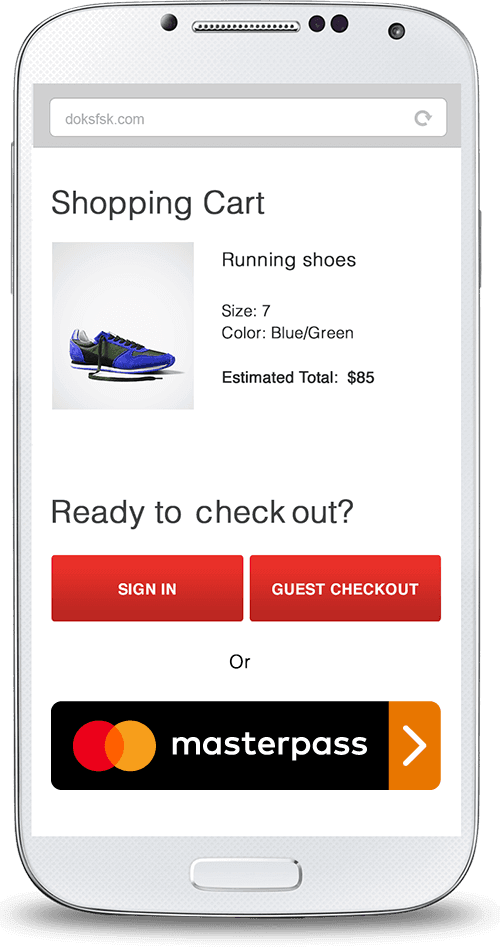 Overview
Masterpass is a simple, convenient, trusted digital wallet for faster safe shopping at thousands of online merchants.
No filling information for every purchase
Checkout shortcut every time with just a click, tap or touch
Stores all credit, debit, prepaid and loyalty cards in one place
Powerful multi-tiered security of Mastercard
Shop with confidence at any online merchant, large or small, that displays the Masterpass™ button
Small (<50 employees), Medium (50 to 1000 Enterprise (>1001 employees)
MasterCard MasterPass is a digital wallet service that makes online shopping safe, easy, and convenient. MasterPass stores all its users' payment and shipping information in one central, secure location.
With MasterPass, they can shop, click and checkout faster online. Users sign up by confirming their identities, choosing a password, and setting up a security question. They also tell Mastercard where they'd like their purchases sent and add their credit, debit, reloadable prepaid and store cards along with their loyalty information.
They can add credit, debit, or prepaid cards from MasterCard, Maestro, American Express, Diner's Club, Discover and Visa. When checking out they choose the "Masterpass" option and sign in to their wallets. They then select their cards and shipping addresses and complete their purchases. After verifying their purchase details they may receive an optional mobile verification which is a text message with a 4-digit one-time-use verification code that is sent to a mobile phone.
The code is used to complete checkout but message & data rates may apply. Users get to skip the hassle and even the typos of filling out their information every time they buy. They also enjoy the checkout shortcut every time with just a click, tap or touch.
This is because Masterpass allows its users to enter all their credit, debit, prepaid and supported loyalty cards along with their billing addresses into their Masterpass wallets once. They then securely access their cards and addresses every time they check out. Masterpass uses the powerful multi-tiered security of Mastercard and sends users' data to the merchant over a highly-secured, multi-layer channel.