Review
MammothDB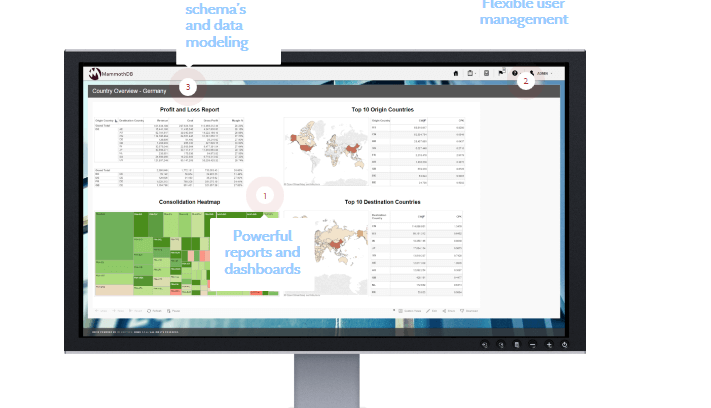 Overview
MammothDB allows you to import, structure, and query data from anywhere, using standard tools. Gain insights from across your organisation, allowing you to improve business performance, reduce costs, and increase revenues. MammothDB is a complete business analytics solution, built for business users
Business Intelligence Software
•Extracts data from all sources
•Manages data of all sizes
•Allows easy integration
•Analytical tool
•Use cloud technology to main database
•Performs data query on huge volumes of data
•Data is scalable
•Delivers speed
Small (<50 employees), Medium (50 to 1000 employees), Enterprise (>1001 employees)
https://www.mammothdb.com/
What is best?
•Extracts data from all sources
•Manages data of all sizes
•Allows easy integration
•Analytical tool
MammothDB allows you to import, structure, and query data from anywhere, using standard tools. Gain insights from across your organisation, allowing you to improve business performance, reduce costs, and increase revenues.
MammothDB is a complete business analytics solution, built for business users. MammothDB allows data to be extracted from different sources of the business and is presented on a single platform. The software enables data analysis, query data and structure data according to one own needs. The software uses powerful tools to manage huge volumes of data.
The software delivers analytical solutions' and is targeted to business users. The software is being used by leading companies enabling them to deliver high performances. The software makes use of cloud technology to maintain its data base. The software reduces cost on the user side. All the data is extracted by the software and stored in the data base. Data is processed, which then provides deep insights into a company's performance. The software has the ability to crunch data that is as huge as fifty tetra byte or as little as 50 gigabyte. Data of all sizes can be well managed by the software. Reports produced by the software could be exported to different formats.
The software is fully compatible and relational with industry-standards star and snowflakes scheme. The software has been designed to deliver speed. The software is capable of performing queries over a huge volumes of data in seconds.
The software is available at a very affordable price. Huge volumes of data isn't a problem for the software. Big data can be clustered to small groups of data and can be easily processed for business use. Thus all sort of data is scalable. The software has been built in a way that allows easy and flexible reporting. The software could be easily integrated in the businesses. The software has been designed from ground up, keeping in view the requirements and needs of business users.
You may like to read: Open Source, Free and Top Dashboard Software and How to Select the Best Dashboard Software for Your Business