Mabey Hire choose BOARD for Enterprise Reporting & Budgeting Solution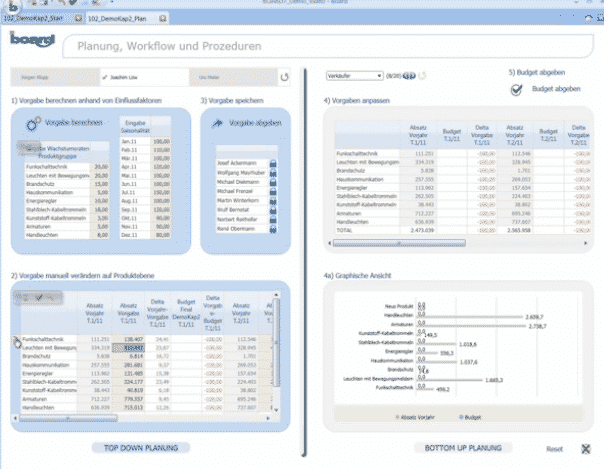 Mabey Hire choose BOARD for Enterprise Reporting & Budgeting Solution : Mabey Hire, a leading supplier of non-mechanical plant hire, have selected BOARD; a global provider of Business Intelligence (BI) and Corporate Performance Management (CPM) as their strategic business performance management software solution to provide the company with real-time analytical access to all company information. Present in over 16 locations across the UK; Mabey Hire hold over half a century of experience in multiple construction sectors, providing engineered modular and proprietary temporary works equipment for ground support, formwork, falsework, propping, jacking, temporary bridging, roadbarriers and a wide range of other systems.
BOARD International is a leading global provider of software for improving business results through better decision making. By unifying Business Intelligence and Corporate Performance Management in a single product, the BOARD Management Intelligence solution enables companies to achieve a shared vision of their performance across the entire organisation, and thus a single version of the truth.
The acquisition of BOARD will remove the current disconnected view of Mabey Hire's data by replacing the present number of reporting systems; releasing precious IT time previously spent building reports and managing spreadsheets. BOARD will provide Mabey Hire with a centralized system from which the business will have one version of their data available in a BI reporting solution for both desktop and mobile. This BI reporting solution is just the first step towards an integrated BI and CPM solution within BOARD. The integration of Business Intelligence and Corporate Performance Management will enable the business to manage not only how they understand the past performance, but also how they plan to perform in the future. BOARD's unique offering of a unified BI and CPM solution is both economically and strategically advantageous to the business. . The single solution technology of BOARD will provide a unified vision of the companys data from which Mabey Hire can use to make better business decisions.
Leigh Churchill, CFO at Mabey Hire says: "We are looking forward to working with BOARD in helping us deliver a bespoke BI and CPM solution. The ability to link multiple databases as well as the added functionality to incorporate the budget and planning process, was the over riding factor in choosing BOARD as our partner. BOARD will enable us to discard the old static reporting systems replacing them with live dashboards that the end user can easily manipulate. The BOARD solution will allow us to make faster and more informed business decisions as we continue with our growth strategy."
Dominic Policella, Director at BOARD UK adds: "It is great to welcome Mabey Hire to our list of clientele. With over 3000 customers, BOARD is rapidly becoming the tool of choice for delivering integrated Business Intelligence and Performance Management, for all types of organisations."