Review
Longview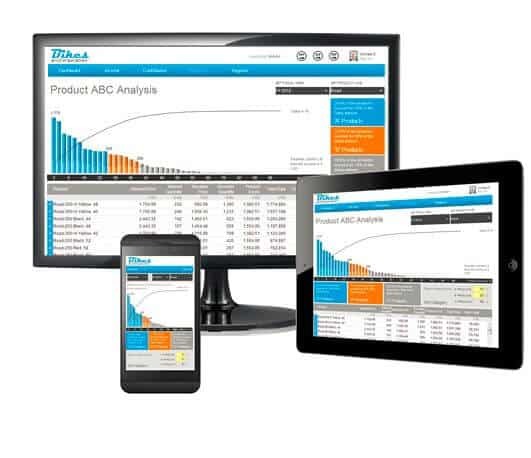 Overview
Longview provides leading corporate performance management (CPM), tax, and business intelligence (BI) solutions to enterprises across industries worldwide.
Business Intelligence Software
•Service creation environment
•Application framework
•Web self-service analysis
•Personal dashboards (BI Wall)
•Social bookmarking
•Planning framework & workflow engine
•Arcplan Edge
•Arcplan Engage
•Arcplan Enterprise
Small (<50 employees), Medium (50 to 1000 Enterprise (>1001 employees)
What is best?
•Web self-service analysis
•Personal dashboards (BI Wall)
•Social bookmarking
•Planning framework & workflow engine
What are the benefits?
• Data integration from disparate sources
• Analytics on the move
• No requirements for data extraction and aggregate content
• Extensive global community
• Quickly identify areas for attention
• Performance view at a glance
• Reporting without compromise
Longview provides simplicity, delivers fast results and offers innovative software that helps users build their business intelligence in a way that the company would benefit from. Navigate easily using their dashboard to oversee new and real time data from different sources, reporting that matters to the business as well as planning solutions to address immediately problems with the right solutions.Longview's DORA or Design Once, Run Anywhere is the base principle of their software.
Create reports and dashboards on time and make it available across all devices that are used such as notebooks, smartphones and tablets. DORA also enables apps to dynamically adjust its layout for all devices, from desktops and laptops to smartphones and tablets.
With the wide range of planning and spreading functions from Longview, people that are responsible for budgeting and planning data will not have a hard time creating one. Longview empowers organizations to deploy a complete performance management solution – from budgeting and planning to analysis and reporting.
Users can also integrate Excel based data and let other people still able to work on platforms that they are familiar with.Longview's Enterprise edition provides a user friendly application that makes use of the drag and drop interface. This feature ensures all users will be able to manage and create reports with having special skill in doing so; Longview can take care of all the programming side while users are left with designing and customizing the view. Also, Longview communication interfaces provide two-way access to a wide variety of data sources such as ERP, relational databases, OLAP and much more.
You may like to read: Open Source, Free and Top Dashboard Software and How to Select the Best Dashboard Software for Your Business
Longview ScreenShots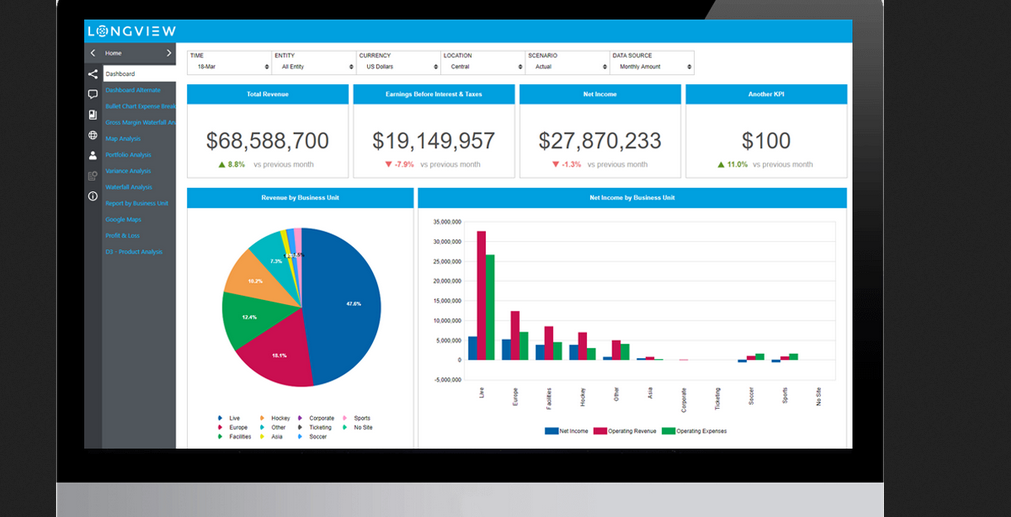 Longview Videos