Review
LiquidWeb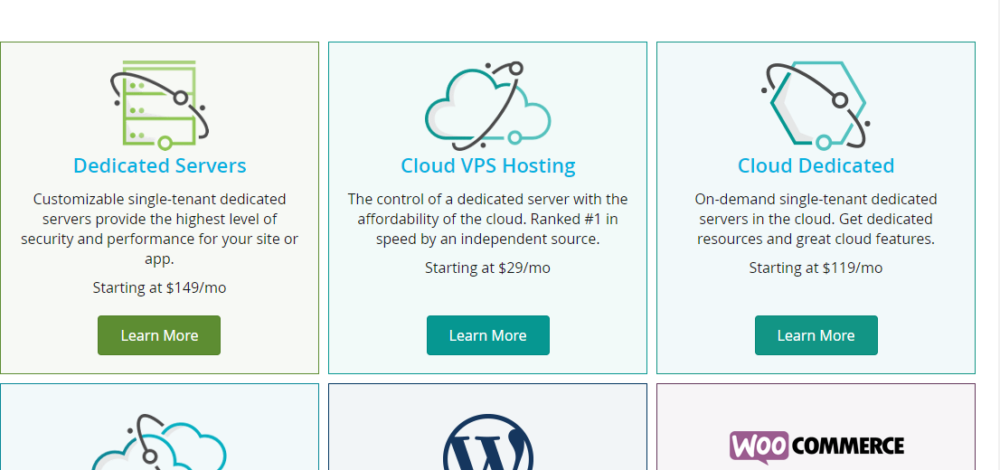 Overview
Liquid Web is a fully managed web hosting service provider that offers you managed hosting, managed solutions, and managed applications for all your needs
• Dedicated servers
• Cloud VPS Hosting
• Cloud dedicated
• Cloud sites
• Managed WordPress
• Managed WooCommerce hosting
• Dedicated servers – from $199/mo
• Cloud VPS – from $29/mo
• Cloud dedicated – from $199/mo
• Private VPS parent – from $329/mo
• Cloud sites – from $150/mo
Small (<50 employees), Medium (50 to 1000 Enterprise (>1001 employees)
What is best?
• Cloud VPS Hosting
• Cloud dedicated
• Cloud sites
• Managed WordPress
• Managed WooCommerce hosting
What are the benefits?
• High performance managed web hosting infrastructure to power your site or app
• Custom-built server clusters for your most demanding projects
• Simple hosting optimized for popular apps
• Reliable and highly flexible as you can run what you like and how you like it
Liquid Web is a fully managed web hosting service provider that offers you managed hosting, managed solutions, and managed applications for all your needs. Liquid Web provides you with high performance managed web hosting infrastructure to enable you power your app or site. Nevertheless, you get access to custom-built server clusters for all your demanding projects.
On top of that, Liquid Web ensure you have simple hosting that is optimized for popular apps. The features offered by Liquid Web include dedicated hosting, VPS hosting, cloud dedicated, private cloud, server clusters, managed WordPress, and managed WooCommerce.
The dedicated servers feature provides you with customizable single-tenant dedicated servers that offer you with the highest level of security and performance for your app or site. The cloud VPS hosting feature ensures you have the control you need over a dedicated server along with the affordability of the cloud.
On top of that, the cloud dedicated feature offers you with an excellent platform to access on-demand single-tenant dedicated servers in the cloud. With such an access, you can get dedicated resources and great cloud features.
The cloud sites feature gives you the easiest and quickest way to launch your website. Nevertheless, the feature offers you with a powerful platform that requires no server knowledge for you to get started. The managed WordPress feature ensures Liquid Web manages your WordPress installations as well as your hosting.
With the feature, you can update WordPress, plugins, and many more automatically. Lastly, Liquid Web through the managed WooCommerce Hosting feature offers you with an all in one solution for high performing WooCommerce stores.