Review
Linkfluence Radarly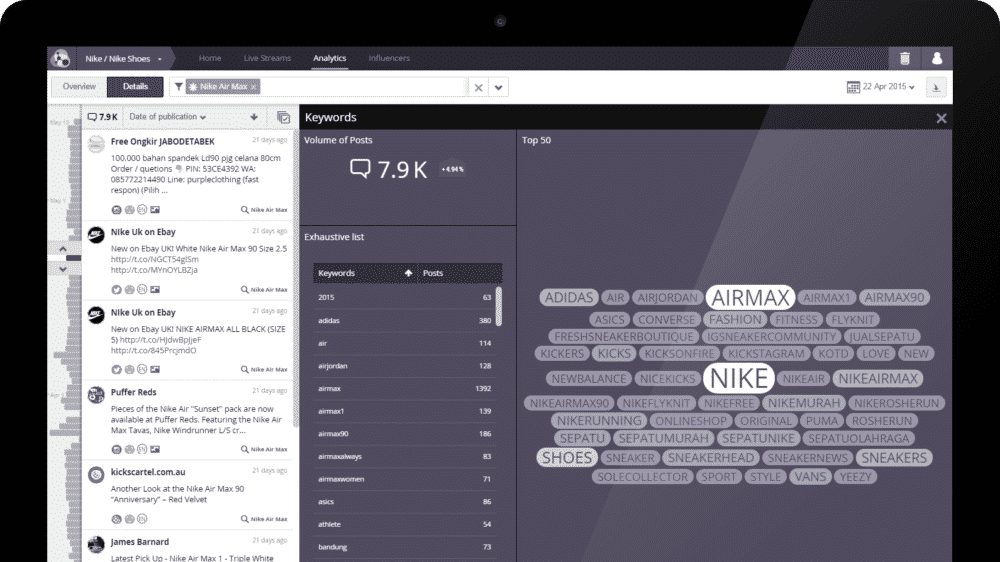 Overview
Linkfluence is a leading Social Media Intelligence company specializes in analyzing conversations on the social web (Facebook, Twitter, Online Media, Blogs, Forum, Social Networks) to create business opportunities for brands. Linkfluence offers a unique and powerful solution to monitor, measure, understand and engage efficiently on the social web. The Radarly Product Suite (SaaS) – quick and easy to setup, user-friendly and multilingual – collects all the relevant social media conversations around your brand.
Social Monitoring Software
•Source impact
•Virality score
•Key words
•Engagement rates
•Acquisition and audiences
•Publications performance
•Synthetic and ergonomic dashboards
•Advanced filter capabilities
•Customisable exports
•Advanced collaborative features
•Mobile-optimised version
•An API to interconnect with any software ecosystem
•STARTER From £500/month
•STARTER + Contact for rates
•BUSINESS •Contact for rates
•ENTERPRISE •Contact for rates
Small (<50 employees), Medium (50 to 1000 Enterprise (>1000 employees)
What is best?
•Integration
•Spam detection
•Web crawler
•Daily archiving
•Language identification
•Source and message geolocation
•Sentiment analysis
Founded in 2006, LINKFLUENCE is a leading social media intelligence company in Europe. It aids with the process of transforming data from the social web into insights to spur decisions and actions. More than 300 clients worldwide have put their trust in Linkfluence including Coca Cola, McDonald's, Orange, Sanofi, Danone, Accor and Groupama. In 2012, Linkfluence became a software company on the social media intelligence market following the launch of its flagship product: Radarly. Radarly is the only social media intelligence solution offering powerful social media listening, performance measurement, community engagement and real-time management of countless daily conversations. This provides crucial insights for marketing, communication and digital directors as well as community managers to make sense of the social web.
Radarly's software package and associated services track and analyse more than 110 million publications and monitor more than 300 million sources in 60 different languages on a daily basis. Radarly offers brand monitoring, social media performance and online reputation monitoring for the brand and its ambassadors. It is a platform for social media listening and engaging users, for breakthrough performance indicators, and synthetic and operational dashboards. Radarly also offers digital marketing and social CRM including online customer relations, insight and trend analysis. Radarly gives its clients a customized support by a team of account managers along with real-time processing and data handling. It is a Goldbach-awarded tool, reviewed by Gartner and named high performer by G2 Crowd users.