Review
Lighthouse Studio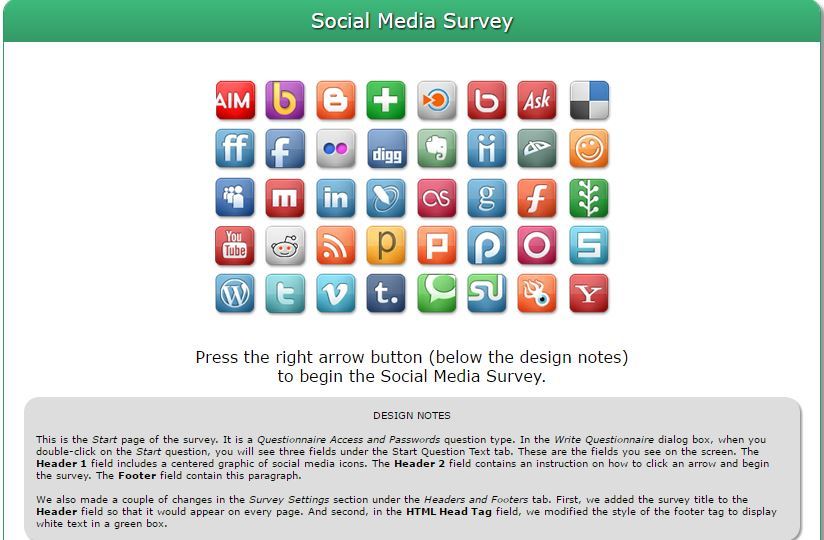 Overview
Lighthouse Studio (formerly SSI Web) is our powerful survey software platform. It can do general interviewing as well as conjoint analysis.
Conjoint Analysis Software
General Computer Interviewing
Choice-Based Conjoint
Adaptive Conjoint
Best/Worst Scaling(MaxDiff)
Conjoint Value Analysis
Data piping
Randomization of blocks, pages, questions, and response options
Data piping
Constructed (dynamic) lists
Quota control
Loop through a set of questions for each item in a list
Foreign language character support
Free limited trial version; Visit website to subscribe for either the suite, component or Academic packages.
Small (<50 employees), Medium (50 to 1000 Enterprise (>1001 employees)
http://www.sawtoothsoftware.com
Lighthouse studio is a well-known system for conducting quantitative research, the software was designed and built to successfully manage surveys and other data related analytics, to determine the magnitude and effect of a given product or service. A service that can be used to determine how effective or acceptable an existing product have been; or, how a to-be-released product will have a positive influence on the populace. The lighthouse studio boast of robust conjoint modules such as the Choice-Based Conjoint; Best/Worst Scaling (Max Diff): An established way for collecting scores of objects, based on preferences.
Conjoint analysis and Maxdiff are alike in all aspect, but the latter is less complex and applies to a wider range of applicable situations. Lighthouse studio is a significant deviation from the usual way of conducting research, it focuses on evaluating products and services by asking selected list of people to evaluate potential product profiles. The profiles are handled by sawtooth's software Choice-Based Conjoint, CBC Module.
Data can be exported from the platform format into other formats such as SPSS, Excel, Text, PDF, or even as an HTML file. With the Lighthouse Studio, questions can be stored in the Question Library. These can, however, be reused whenever necessary.
Lighthouse Studio can be used to undertake online and offline surveys, analytic and highly responsive surveys can be crafted at a faster pace compared to the traditional method. The inclusion of this feature is what facilitates time management on the part of the organization and reduces the time required for individuals to complete a survey. This is why top organizations have used this service in retrospect.
You may like to read: Top Conjoint Analysis Software and Why Small Businesses Need Business Intelligence Software