Lids boost sales and increase consumer loyalty with Oracle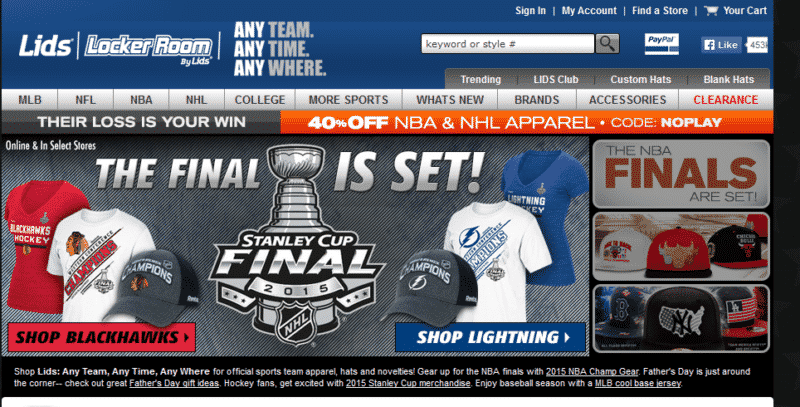 Lids boost sales and increase consumer loyalty with Oracle : With more than 1,300 North American stores and a thriving e-commerce business, specialty retailer Lids Sports Group has a growing customer base that values both its in-store and online shopping experience. With the help of Oracle solutions, Lids expects to boost sales and increase consumer loyalty by making its entire inventory of team-specific sports apparel and memorabilia available in-store, online, or via a mobile device.
As part of a technology upgrade that includes a migration to Oracle's MICROS Xstore (now Oracle Retail Xstore), Lids rolled out Oracle's MICROS Retail Locate (now Oracle Retail Order Broker Cloud Service), enabling the retailer to nearly double the number of product SKUs available for sale online by exposing inventory in all Lids stores as well as throughout its supply chain.
The deployment provides associates and customers with real-time, chainwide inventory information whether products are sitting in a warehouse, an e-commerce distribution center, or on a store shelf hundreds of miles away. Employees can easily find available items and then ship them to customers' homes or businesses, or to any store in the chain.
In addition to dramatically expanding available SKUs, the new solution replaces end-of-day inventory tracking with real-time insight Now, whether a customer buys an item in the store or online, the solution updates Lids' store, e-commerce, ERP, and warehouse management systems, so that inventory levels are never in doubt.
Lids executives expect that this greater inventory availability and insight will increase sales and improve both sell-through and margins. The retailer projects that its new "endless aisle" functionality will also boost its liquidation metrics by showcasing discontinued or hard-to-find items that have been shipped to stores but not yet sold.
"Oracle Retail solutions have made a dramatic difference in how we do business, both with regard to our internal systems and in relating to customers," said Larry Havlik, vice president, IT and Systems, Lids Sports Group. "This is a significant step toward driving growth, by expanding the items we offer and giving customers the full benefit of our locations, in-store service, and e-commerce site."
In addition, the upgrade to the new point-of-service (POS) solution will simplify administration and the user experience for the more than 50 different POS screen and receipt configurations for Lids Sports Group's partner brands. These include major college and pro teams as well as the nearly 200 Locker Room-branded stores in Macy's locations.
"Lids is vastly expanding what it offers shoppers while also ensuring ease of access and better sell-through," said Jill Puleri, senior vice president and general manager, Oracle Retail. "By using Oracle Retail solutions, Lids is taking advantage of integrated channel and inventory management systems, backed by our ongoing investment in product development and world-class support."