Liaison ALLOY platform incorporates MapR technology to tackle complex data challenges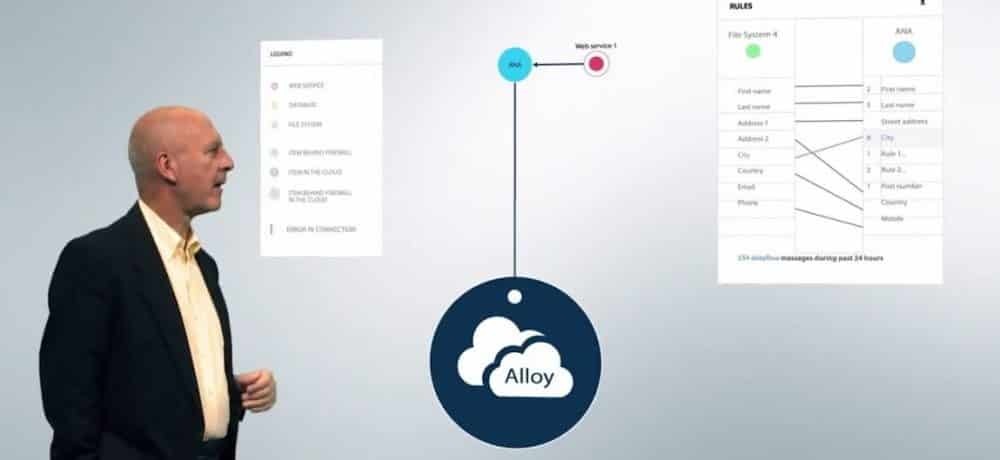 Liaison ALLOY platform incorporates MapR technology to tackle complex data challenges: Liaison Technologies, an industry-recognized leader in cloud-based integration and data management offerings, and MapR Technologies, provider of distribution for Apache Hadoop, announced that Liaison's ALLOY platform is using the MapR Distribution including Hadoop to support big data integration and management. The ALLOY platform was recently unveiled as the first dPaaS (data Platform as a Service) solution available.
"The Liaison ALLOY platform allows for a tailored and uniquely holistic approach to providing complex data management in the cloud," said Steve Wooledge, vice president, product marketing, MapR Technologies. "We are excited to combine our complementary technologies to create such a robust next-generation platform. ALLOY is poised to change the landscape for solving data challenges today and in the future."
MapR brings added scale, performance and flexibility for managing big data to the ALLOY platform through its enterprise-class Hadoop Distribution. MapR was chosen for its unique real-time and secure platform for distributed storage, and flexibility for customizing to each use case.The ALLOY platform incorporates leading-edge technologies such as microservices for supreme agility, polyglot persistence for handling diverse data types, and automated mapping for accelerated implementation. Building ALLOY on big data technologies also allows for virtually limitless scale, providing a future-proof solution.
"MapR has some very unique operational capabilities and a superior distributed data platform with MapR-FS and MapR-DB. Their technology allows us to choose the best approach and tools for each customer and use case," said Brad Anderson, vice president of big data informatics at Liaison Technologies. "They give the ALLOY platform a significant technical advantage."
Liaison Technologies provides integration and data management solutions to help customers unlock the power of a data-centric approach to their business.Liaison's cloud-based approach breaks down the barriers between data silos to tap into the valuable information needed to make better decisions, faster. Tailored to solve complex data problems today while building a robust foundation for tomorrow's unforeseen challenges, Liaison fosters a seamless flow of information securely and at scale.
MapR delivers on the promise of Hadoop with a proven, enterprise-grade platform that supports a broad set of mission-critical and real-time production uses. MapR brings unprecedented dependability, ease-of-use and world-record speed to Hadoop, NoSQL, database and streaming applications in one unified distribution for Hadoop. MapR is used by more than 700 customers across financial services, government, healthcare, internet, manufacturing, media, retail and telecommunications as well as by leading Global 2000 and Web 2.0 companies. Amazon, Cisco, Google, Teradata and HP are part of the broad MapR partner ecosystem. Investors include Google Capital, Lightspeed Venture Partners, Mayfield Fund, NEA, Qualcomm Ventures and Redpoint Ventures.