Review
Leanplum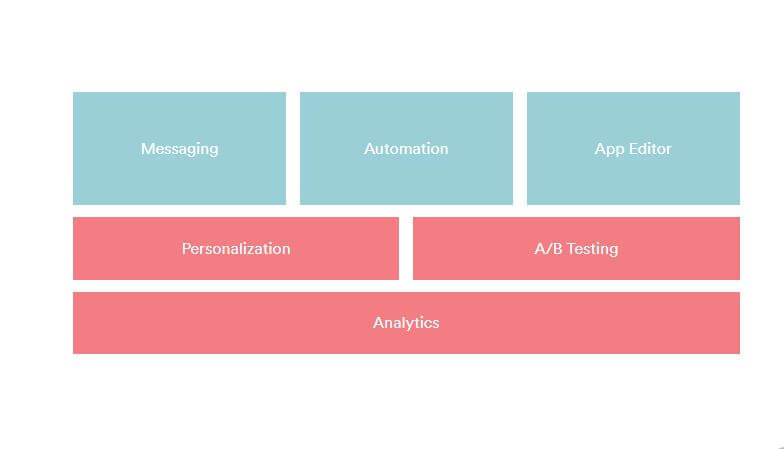 Overview
Built on a foundation of A/B Testing and Analytics, Leanplum delivers a deep customer understanding and give you the capabilities to act on this intelligence within a single, complete platform.
Messaging: Push Notifications, Email, In-App Messages
Automation: Mobile Marketing Automation
Mobile A/B Testing Without Limits
Visual UI Editor
Extensive Segmentation
Small (<50 employees), Medium (50 to 1000 Enterprise (>1001 employees)
Leanplum is a complete platform where in users has the advantage on establishing a more personalized relationship to their customers by just using one simple system. Leanplum understands the increasing opportunity from customers using different mobile devices and taking this as a great tool to enhance connections and keep them coming back for more.
Leanplum is based on A/B testing and Analytics that are both proven to be effective when it comes to providing the best possible information when dealing with customers, as a result, users will be able to plan and execute the right decisions at the right time by using Leanplum' single and complete platform.
Messaging is one of the most effective ways to make sure customer interaction and understanding is not taken for granted. Leanplum can send push notifications, in-app messages, email, app inbox and more to make sure that there is always a connection. Take this to the next level and be able to send automated personalized campaigns and even assign customers to their own milestones for better management.
Leanplum's Mobile Marketing Automation is an intelligent feature where in it send out self-activating messages to customers based on the analytics which includes their shopping behaviors and even where they might be. This enables the users to target the right customer with the right offer which will create more opportunities to generate more income.
Leanplum's app editor is a complete mobile content management system that's easy to use even without having technical or programming skills to start with. With Visual UI Editor and Variable Manager, uses will be in total control and deliver the best experience to the consumers.