Lavastorm and Qlik Offer Easy to Use Integrated Analytic Applications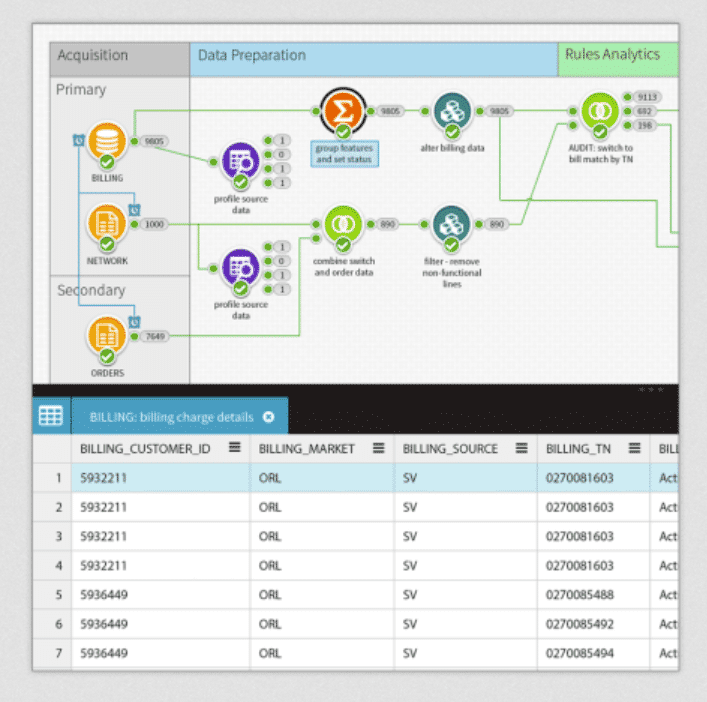 Lavastorm, has partnered with Qlik, to put a powerful, fully-integrated modern analytics platform into the hands of data analysts and business users directly through Qlik Sense. The dynamic, integrated solution provides an intuitive, comprehensive platform that eliminates the complexity of advanced analytics while empowering business users of all skill levels to uncover unique, transformative business insights.
"Almost half of our existing customers are leveraging Qlik to easily create flexible, interactive data visualizations that help their business make accurate and meaningful decisions," said Dan Donovan, VP of Financial Services at Lavastorm. "Together, we've created a first-of-its-kind truly integrated platform that can be used to build dynamic, visual, advanced analytic applications from the ground up. Those applications can be navigated intuitively and harness the power of both solutions without disrupting the user experience."
Qlik Sense users can easily harness the power of Lavastorm's Agile ETL and Advanced Analytics directly through the Qlik Sense user interface for business processes such as sales forecasting, pricing trend analysis and understanding buyer behavior. For example, a dashboard showing actual sales data can now incorporate predictive forecasting as well; or, bubble charts can seamlessly incorporate clustering functionality. Business users responsible for these activities will now be able to conduct more of this research on their own without the help of a data analyst.
"The openness of Qlik's visual analytics platform allows us to work with members of our global partner ecosystem like Lavastorm to deliver value-add, joint solutions to the market," said Hugo Sheng, Senior Director of Partner Engineering at Qlik. "Lavastorm's integration with Qlik Sense empowers our users to become citizen data scientists. Now they can achieve advanced analytical insights without having to delve into the complexity of the analytical algorithms and modelling."
The new integration with Qlik delivers data analysis for non-technical users via the intuitive Qlik user interface that they experience every day. Examples of advanced analytics that can now be integrated directly into Qlik Sense applications include linear and logistic regressions, affinity analysis, market basket analysis and more.
Lavastorm helps enterprises gain a competitive advantage by unlocking the potential of their data. The company's agile analytics solution empowers businesses to quickly, easily and accurately build analytical applications at scale, across disparate data sources.
You may also like to read, Predictive Analytics Free Software, Top Predictive Analytics Software, Predictive Analytics Software API, Top Free Data Mining Software, Top Data Mining Software,and Data Ingestion Tools.
Top Predictive Lead Scoring Software, Top Artificial Intelligence Platforms, Top Predictive Pricing Platforms,and Top Artificial Neural Network Software, and Customer Churn, Renew, Upsell, Cross Sell Software Tools
More Information on Predictive Analysis Process
For more information of predictive analytics process, please review the overview of each components in the predictive analytics process: data collection (data mining), data analysis, statistical analysis, predictive modeling and predictive model deployment.