Lattice Engines Prospect Discovery App For Expanding The Marketing and Sales Funnel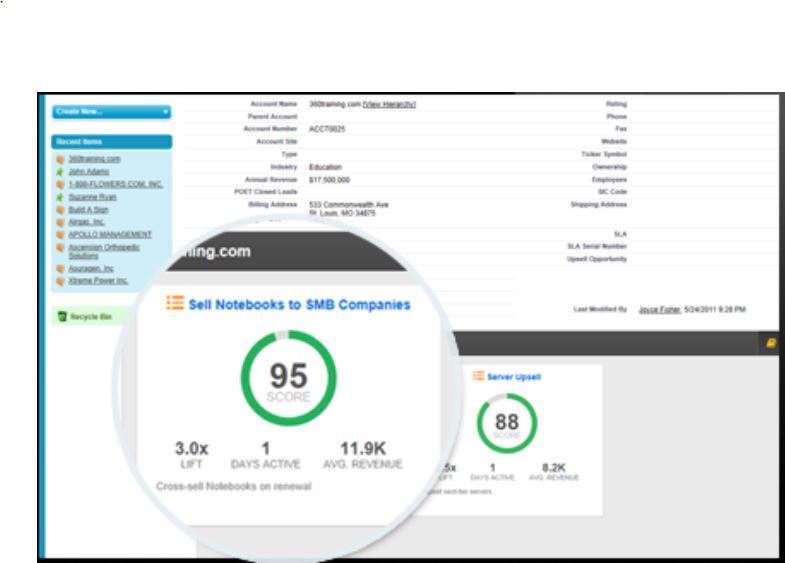 Lattice Engines Prospect Discovery App For Expanding The Marketing and Sales Funnel : Lattice Prospect Discovery combines the power of predictive analytics with intent data to provide a feed of high quality net new leads. With Prospect Discovery, businesses can improve campaign engagement rates by 40 percent, and outbound sales productivity by 25 percent. B2B marketers are looking to reach more buyers – specifically, those not caught by the net of their inbound programs. According to the Corporate Executive Board, 70 percent of the buying journey is completed before buyers engage with vendors. Traditionally, B2B marketers have relied on buying or renting lists to reach these buyers. There are a few challenges to this approach, the primary being that there's no real guarantee that these leads are actually looking for a solution.
"The next big challenge for marketers is reaching those buyers who have not raised their hands. They're out there doing research and with the combined power of predictive analytics and intent signals, Lattice provides a feed of new prospects who are in market to buy now," said Shashi Upadhyay, CEO of Lattice. "From prospect to lead to customer, Lattice is the only full-funnel predictive applications provider enabling companies to predict who will buy, what they will buy and when."
Lattice tracks thousands of data points on millions of companies including intent indicators for each company. Prospect Discovery taps into this data to provide high quality net new leads filtered on custom criteria:
1. Who is most likely to do business with me (Fit criteria) – e.g. give me companies with more than 500 employees using marketing automation systems from Brand A and Brand B.
2. Who is actually in market for a solution (Intent criteria) – e.g. give me companies who have indicated interest in "mobile computing" in the past 24 hours.
Prospect Discovery is fully integrated with marketing automation and CRM platforms, to optimize outbound communications. For example, marketers using Eloqua can add these scored leads to their nurture programs right from within the Eloqua campaign canvas.
"Every marketer in the world is looking to scale their demand generation efforts with new ways to add quality leads to their database. By combining the power of predictive analytics with intent data, Lattice makes this job infinitely easier and more cost effective" said Lattice customer, Alex Krawchick, Director of Marketing at HireVue. Companies using Prospect Discovery benefit by getting high quality, net new prospects that closely match their ideal customer and are actively looking for a solution. Specifically:
1. Marketers are able to increase campaign ROI and response rates by focusing on higher quality prospects.
2. Sales can improve outbound sales productivity by working prospects who are actually in market for a solution.
"Predictive analytics is proving itself to be an integral part of any business that is looking to enhance the productivity of its sales and marketing organizations," said Kerry Cunningham, research director at analyst firm SiriusDecisions. "Companies that apply these kind of predictive analytics to find new prospects who have been actively looking for a solution, rather than just buying a list, can see greatly improved results from their outbound communications."
Lattice is ushering in the age of the predictive marketer by offering the most comprehensive and widely used suite of predictive marketing and sales applications available today. Developed with marketing and sales teams in mind, Lattice's secure and easy-to-use applications help address every stage of the revenue cycle and deliver proven value to all stakeholders, ultimately resulting in increased conversion rates and accelerated revenue growth for companies of all sizes including Dell, Staples, and SunTrust Bank.