Kyvos Insights Big Data Analytics in the Cloud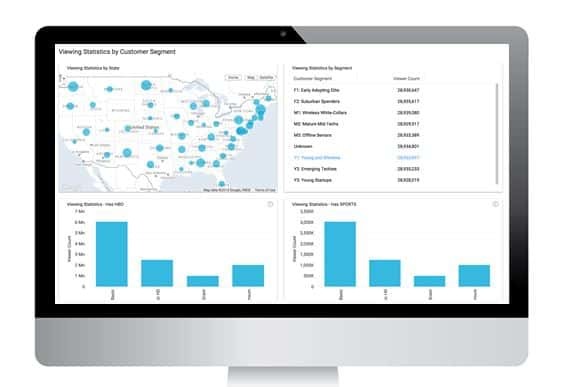 Kyvos is a massively scalable, self-service online analytical processing (OLAP) solution from Kyvos Insights, is available to users of Microsoft Azure HDInsight. The relationship enables Azure HDInsight users to deploy Kyvos to do analytics at scale and obtain powerful business insights in just minutes.
"Supporting a cloud platform like Azure HDInsight that you don't have to manage and can get up and running in minutes with our solution is very appealing to our customers," said Ajay Anand, vice president of products at Kyvos Insights. "Now, through this relationship, Azure HDInsight users can analyze their data very quickly with Kyvos and the other BI tools they use. In addition, they benefit from not having to wait for IT data groups to provision hardware, making it easy to perform activities such as creating a cluster faster than ever before."
Kyvos allows business users to visualize, explore and analyze big data interactively with its "cubes on Hadoop" technology. The solution enables users to easily derive valuable insights for better, more informed business decisions through previously unattainable levels of scalability and interactivity working directly on Hadoop, and with no programming required. The powerful insights that are generated with Kyvos lead to more meaningful customer understanding, targeted marketing, efficient operations and increased profitability.
"Microsoft is focused on simplifying big data and advanced analytics to give organizations the fastest way to achieve business transformation," said Tiffany Wissner, senior director of data platform marketing at Microsoft. "By giving users the ability to do OLAP analysis with Kyvos on top of data in Hadoop with Azure HDInsight, our collective customers can achieve insights faster and easier to positively impact their business."
Kyvos Insights aims to revolutionize big data analytics by providing business users with the ability to visualize, explore and analyze big data interactively, working directly on Hadoop.