Review
Kompyte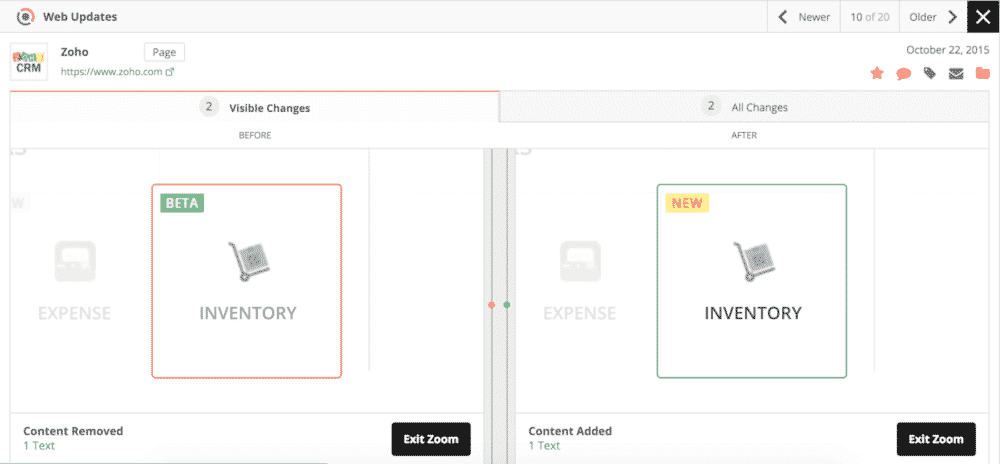 Overview
Kompyte visits your competitors' websites, advertisements, social profiles, newsletters, mentions and much more.You get alerted every time they have a new banner, change prices, launch a new campaign or a new player breaks into the scene.
Business Intelligence Software
Competitor Updates,
Competitive Benchmark,
Competitor Analytics
Small (<50 employees), Medium (50 to 1000 Enterprise (>1001 employees)
Kompyte is especially designed for the customers to learn about the various online strategies of their competitors and also to give them response but in a way which is affordable as well as easy plus fast for a company or business of any size. It simply reinvents the means through which various companies competes each other on the internet but now with the help of Kompyte, they can compete in a much effective and smarter way. What Kompyte does is that it visits the websites, social profiles, advertisements, mentions etc. of the customers and gives a notification whenever there is change in price, new banner is developed, or a new campaign is launched.
Kompyte enables to monitor each and every activity carried out by the competitors on any of their online channel. If a competitor makes any update in any of its tracked channel or if any new competitor arises then Kompyte will detect and report this in the update section every time. Competitive Benchmark: with the help of Kompyte, one can analyze the Key Performance Indicators (KPIs) of competitors and can target them against the business. It provides with the comparison of Key Performance Indicators (KPIs) for online marketing among the business and that of the competitor's. Competitor Analytics: one can also analyze the overall performance of the competitor thoroughly, one by one by tracking their significant online marketing Key Performance Indicators (KPIs) and by pointing out their progress over time.